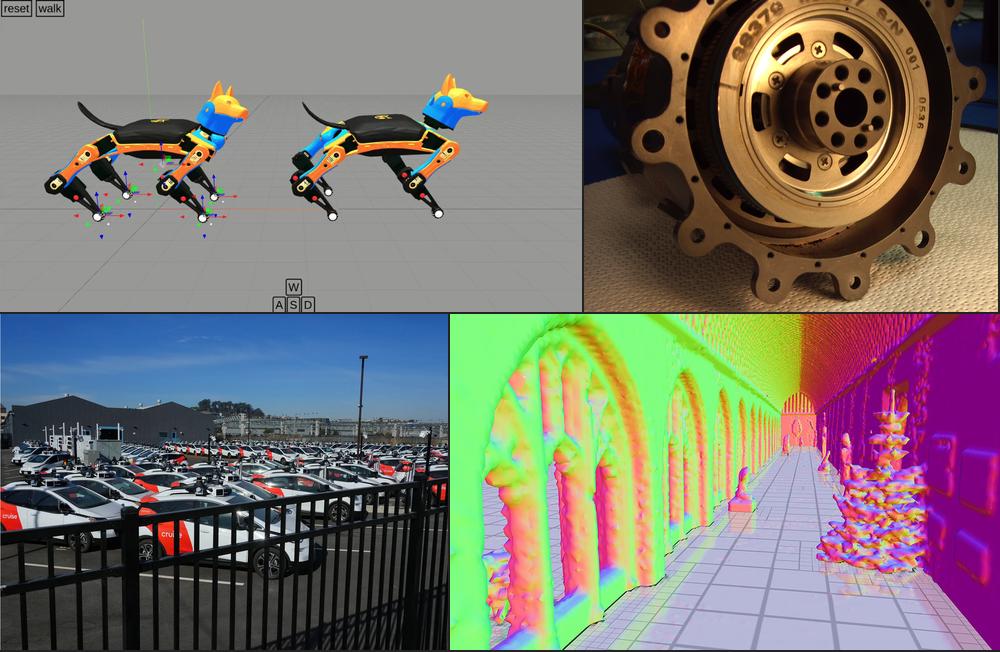 Last week, I featured a story of a delivery robot that burned down in a restaurant. Since I read the article for the newsletter, there was an update to the story, and the robot was a victim, not the cause of the fire! It was a short in the restaurant's electrical installation that caused the problem. Many thanks to Julian, one of our readers who pointed this out! I'm taking a breather so the three upcoming newsletter issues are running on schedule. If I miss some exciting developments in robotics at that time, don't hesitate to let me know!
Sponsored
Weekly Robotics is being developed thanks to the Patreon supporters and the following business sponsors:
OpenCV 5, Support Non-Profit Open Source CV & AI
OpenCV started a fundraising campaign for the fifth version of their open-source vision library. If your organization is using OpenCV, I recommend you pitch supporting this library to make the world a better place.
---
G.M.'s Cruise Moved Fast in the Driverless Race. It Got Ugly.
After the latest incident, the journalists are unpacking Cruise operations. What struck me in this article is this quote:
"Those vehicles were supported by a vast operations staff, with 1.5 workers per vehicle. The workers intervened to assist the company's vehicles every 2.5 to five miles, according to two people familiar with is operations. In other words, they frequently had to do something to remotely control a car after receiving a cellular signal that it was having problems."
This begs the question of how white papers like this one are constructed. If the car came to a complete stop and asked an operator how to proceed, is the car still doing autonomous miles because the human is not directly driving it?
---
2023 PX4 Developer Summit Talks
PX4 Developer Summit talks are trickling in. You can see the playlist with some of the talks on YouTube.
---
NASA Lessons Learned
Did you know that NASA has a database of Lessons Learned? I browsed a couple of issues and found them really interesting. For example, check out MSL Actuator Design Process Escape. There is lots of knowledge captured in this database, even if you are not building space systems.
---
Networking as an introvert CTO
This is not too related to robotics, and I'm not a CTO, but as an introvert, the advice Vadim provides resonates with me. See me try the algorithm during the next robotics event!
---
ethz-asl/wavemap
Wavemap is an efficient multi-sensor 3D occupancy mapping library that is ROS-enabled. For more information about the project, check out this paper.
---
Browser-based simulator for Petoi Bittle robot dog
Sergii Kharagorgiiev created a simulation environment for a mini quadruped robot that works in the browser. In the simulator, you can move the desired robot pose manually and observe the position of the simulated robot being adjusted. You can even ask it to walk.
---
Publication of the Week - Survey of Simulators for Aerial Robots
Have you ever wondered what simulators support aerial robots and to what extent? This paper has a helpful list and a fair comparison of what's out there.
---
Business
Promise Robotics brings in $15M to bring automation to homebuilding
"The new funding will help Promise Robotics commercialize its robotic factory platform to support its growing demand from homebuilders".
---
The AI Institute is Coming to Zurich
"To support further growth and attract the best talent in Europe, the AI Institute is opening an office in Zurich in early 2024. The Zurich team will work to further advance intelligent, agile, and dexterous robotic systems that will operate in some of the world's most challenging environments".