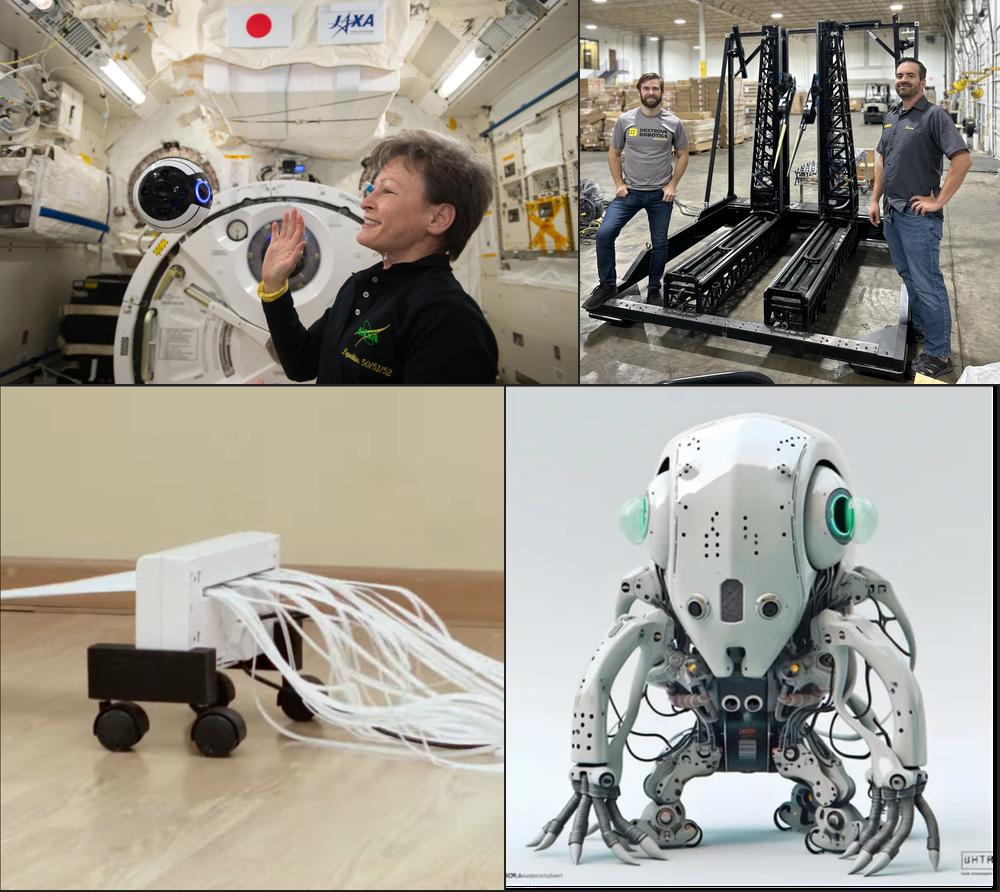 As this issue is published, I'm continuing to be off-grid. There will be some intense catching up to do after I'm back. Being 'away,' one thing on my mind is automating tasks, something I've been pursuing lately, especially when we started working on the robotics event page with Kimberly. I still have a lot to automate, and I hope that one of the features I share Today will inspire you to automate some of the workflows, too.
---
Sponsored
Weekly Robotics is being developed thanks to the Patreon supporters and the following business sponsors:
---
Announcing HiFi: The High-Resolution, AI-Enabled 3D Sensor
HiFi launches on Kickstarter Today at 9AM PST/6PM CET! Be there first to secure an early bird HiFi at up to 50% off. HiFi moves 3D sensing forward with 1.6MP super-sampled depth, 8 TOPS of AI power plus 8GB of memory, USB-C plus gigabit ethernet, and Tangram Vision self-calibration for constant exceptional depth.
ROSCon 2023 talks are now live
The talks were published the other day. I highly recommend checking them out, as there were some outstanding ones!
---
Man crushed to death by robot in South Korea
Sad news from South Korea. A representative of a robotics company was killed when working on an overdue project delivery. According to the article, the vision system mistook the man for the object it was to manipulate, causing severe injuries.
---
Watch This Giant Chopstick Robot Handle Boxes with Ease
Box picking is not an easy feat, but perhaps it's easier using chopsticks? This story describes Dextrous Robotics' journey in making their prototype unloading robot. On paper, the robot should be capable of handling a payload of up to 65kg at low accelerations.
---
The Insatiable Hunger Of Paper Shredder-Based Locomotion
I am passionate about projects that seamlessly blend robotics and art, and this… This is a prime example.
---
How Generative AI Helped Me Design a Better Jellyfish Robot
This neat article shows how you can use image-generating AI in your design or creative process.
---
Science in Space: Robotic Helpers
Over the years, we probably featured all the robots showcased in this article, but it's an excellent refresher to see what robots were deployed to ISS and their purpose.
---
The top 7 software engineering workflow tips I wish I knew earlier
This one is unrelated to robotics, but I appreciated this article by Jordan Cutler. It makes you realize how a task that takes 2 minutes daily can add up throughout the year. This write-up motivated me to seek more automation when developing Weekly Robotics.
---
Business
China plans to mass produce humanoids by 2025 - The Robot Report
"According to the document, China aims to be ready to mass-produce humanoids by 2025. To do this, the country aims to establish a humanoid innovation system, make breakthroughs in several key technologies, and ensure the safe and effective supply of core components. The document says that by 2027, humanoids should be an important new engine of economic growth in China".