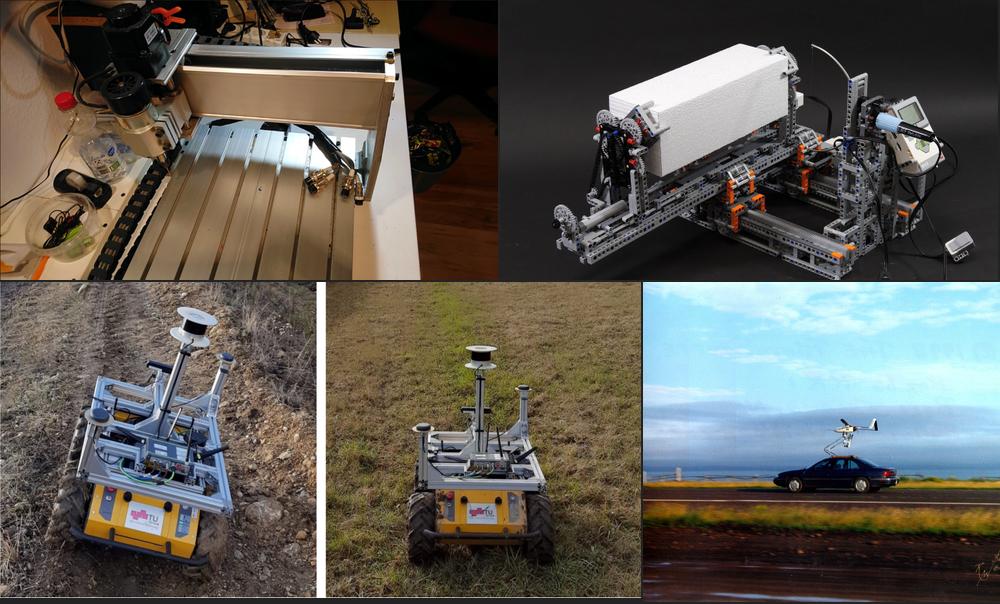 With Adam Rodnitzky taking over the newsletter for the past two weeks, I could finally dedicate some time to some newsletter tasks I've been putting off forever. The first and most important one is the change in the e-mail provider and the e-mail layout. If you are an e-mail subscriber and something seems off, please don't hesitate to let me know. Your feedback is vital to me so I can keep providing you with a newsletter you enjoy. Another change is that I'll start publishing the newsletter on Tuesdays starting next week. This should allow me to make it more predictable, allowing you to schedule an excellent coffee and robotics catch-up combination. As usual, the publication of the week section is manned by Rodrigo.
Sponsored
Weekly Robotics is being developed thanks to the Patreon supporters and the following business sponsors:
---
25th Anniversary Celebration of the First Atlantic Crossing by Unmanned Aircraft: Honoring Aerovel's Founder Tad McGeer's Vision and Innovation
Suppose you asked me to guess when the first unmanned flight across the Atlantic I would not have thought it happened in the previous century. I recommend checking out Tad McGeer's story(PDF) about the mission. The write-up is full of technical details and some lessons learned. Interestingly, the team did not have a way to communicate with the aircraft; they had to trust that it would surface on the other side of the ocean. And to think all of this was done using 4 kg (1.5 gallons) of fuel.
---
Microsoft to discontinue Azure Kinect Developer Kit later this year
End of October this year, Microsoft will discontinue Azure Kinect, the 3D depth camera. Some of Microsoft's IPs related to the depth technology will be licensed to Analog Devices, SICK, and Orbbec. This announcement is yet another proof, after RealSense discontinued some of their models two years ago, that it pays off to be as hardware agnostic as possible when making robots.
---
ANYmal animal-like movements when climbing and jumping
I saw this tweet from Evan Ackerman the other day that shows an ANYmal quadruped doing parkour where the robot seems very agile and has very life-like moves.
---
ROS 2 and VPNs
Aditya Kamath had created yet another handy ROS 2 write-up, this time describing his experience using Husarnet and Tailscale for remotely connecting two machines.
---
LEGO 3-axis Styrofoam Cutter
Akiyuki Brick Channel created a 3-axis machine for cutting styrofoam made of LEGO and works with G-code.
---
Impulse Buying A 3040 CNC Machine, What Could Go Wrong?
Since we are on the topic of CNCs - if you like falling into the technical rabbit holes on YouTube, this series on fixing a CNC machine looks very promising! It will make for a good binge, and you can learn a lot in the process.
---
Publication of the Week - Predicting Energy Consumption and Traversal Time of Ground Robots for Outdoor Navigation on Multiple Types of Terrain (2023)
Predicting energy usage and travel time is crucial for managing robot missions. This paper describes a data-driven method to estimate these two values with an 11% error within different terrain scenarios. The authors used a ground robot to collect data and combine it with a height map from the orthophoto created from images of a UAV. The information from the type of terrain, e.g., mud, vegetation, and five other types, helped increase the accuracy of the estimations using the RGB data from the orthophoto. The method outperformed baseline approaches.
---
Business
Cobot arm maker Franka Emika files for insolvency
"Franka Emika, the German-based developer of the Panda collaborative robot arm, has filed for insolvency due to irreconcilable shareholder differences."
---
Beijing announces $1.4B robotics fund
"Beijing announced its plans to create a 10 billion yuan ($1.4 billion) robotics fund to promote robotics technology development in the city. The fund is part of a broader effort to establish Beijing as the industry's international industrial highland".
---
Announcements
Px4 Developer Summit Schedule
The PX4 Developer Summit Schedule is out! Join hundreds at the PX4 Developer Summit 2023, New Orleans, Oct 21-22, and meet with the innovators building the foundational open-source hardware and software behind the cutting-edge drone tech you love. Use the code PX423MED100 for a $100 discount on your pass to the show!