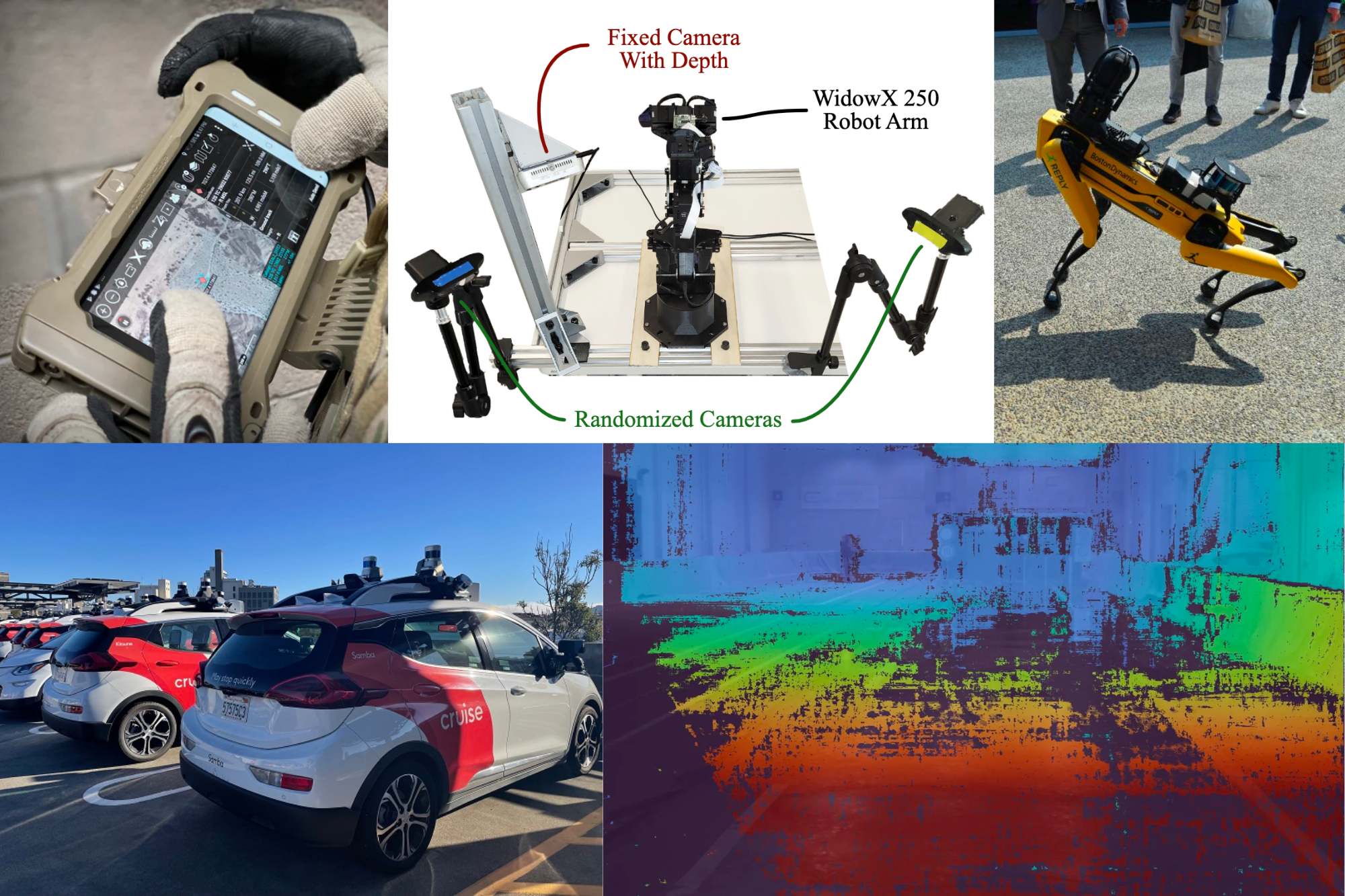 This week, Weekly Robotics is being curated by Adam Rodnitzky at Tangram Vision. Tangram Vision makes a perception infrastructure suite for tasks like multimodal sensor calibration and sensor fusion. As usual, the publication of the week section is manned by Rodrigo.
Sponsored
Weekly Robotics is being developed thanks to the Patreon supporters and the following business sponsors:
---
How To Fundraise For Your Robotics Company
Robotics startups don't just face challenges in engineering; they face challenges in fundraising, as well. There simply aren't as many investors willing to place bets on robots as there are for simpler endeavors like software and apps. And robotics companies often take more money and more time to reach viability. So how should robotics companies approach fundraising? We sat down and interviewed one of Tangram Vision's investors to get a perspective for how robotics founders should approach raising venture capital.
---
Publication of the Week: Four years of multi-modal odometry and mapping on the rail vehicles (2023)
This paper presents all kinds of apprenticeships from a four-year development of odometry and mapping systems for rail vehicles. The authors used a multi-modal approach. The sensors utilized include LiDARs with a restricted field of view, wheel-based odometry, an IMU, a camera, and GNSS. Each sensor works in collaboration with the others to improve their effectiveness. The method has health monitoring for both software and hardware level checking. The estimation error is in a meter-level accuracy for kilometers of track traveled. Here is a video with the mapping in action.
---
Beware of the robot dog next door?
The study of human-robot interaction (HRI) has primarily been focused on how robots and humans can work together intentionally to achieve a greater good. But what about unintentional human robot interactions? As robots start to become a more common sight in public areas, it's important to understand how humans will perceive their presence and behavior. The "Living and Working With Robots" project has been run by the University of Texas at Austin since 2021, and aims to uncover how to integrate robotics into society without raising alarm.
---
DMV asks Cruise to halve its driverless fleet, citing 'concerning incidents'
Here in the San Francisco Bay Area, it's no longer novel to see a driverless vehicle on the roads. However, their ubiquity doesn't necessarily indicate that they are performing flawlessly. After a number of incidents involving accidents and traffic disruption, Cruise has been asked to reduce their autonomous taxi fleet until further investigation into incidents have been made.
---
BridgeData V2: A Dataset for Robot Learning at Scale
Pick and place tasks have become a tremendous proving ground for the possibilities when robotics and AI are combined. For those working in this area, the BridgeData V2 dataset offers tens of thousands of trajectory variations, captured in two dozen environments with over a dozen skills.
---
Camera Crushes Lidar, Claims Startup
While the title of this article is slightly misleading, the content bears closer inspection. Nodar claims to deliver higher fidelity depth data than LIDAR in dense fog and other scenarios with atmospheric occlusions. These conditions have proven challenging to many of the visible sensing modalities using in autonomous vehicles. In many cases, supplemental modalities like radar and thermal imaging have been deployed to make up for these blind spots.
---
Business
Jungheinrich Acquires All Shares of Mobile Robot Developer Magazino
Magazino, one of Europe's larger mobile robotics companies, has been acquired by German logistics company Jungheinrich. Magazino's warehouse robotics systems are a logical addition to Jungheinrich's' growing portfolio of autonomy technology, as they have already purchased the AMR business of arculus in 2021.
---
AeroVironment Acquires Tomahawk Robotics for $120M
Tomahawk Robotics built a unique system to allow military personnel to easily control remote robotic systems using a combination of AI and mobile controls. As a developer of unmanned robotics systems for military applications, AeroVironment adds a complementary technology suite that differentiates them from competing businesses in the field.
---