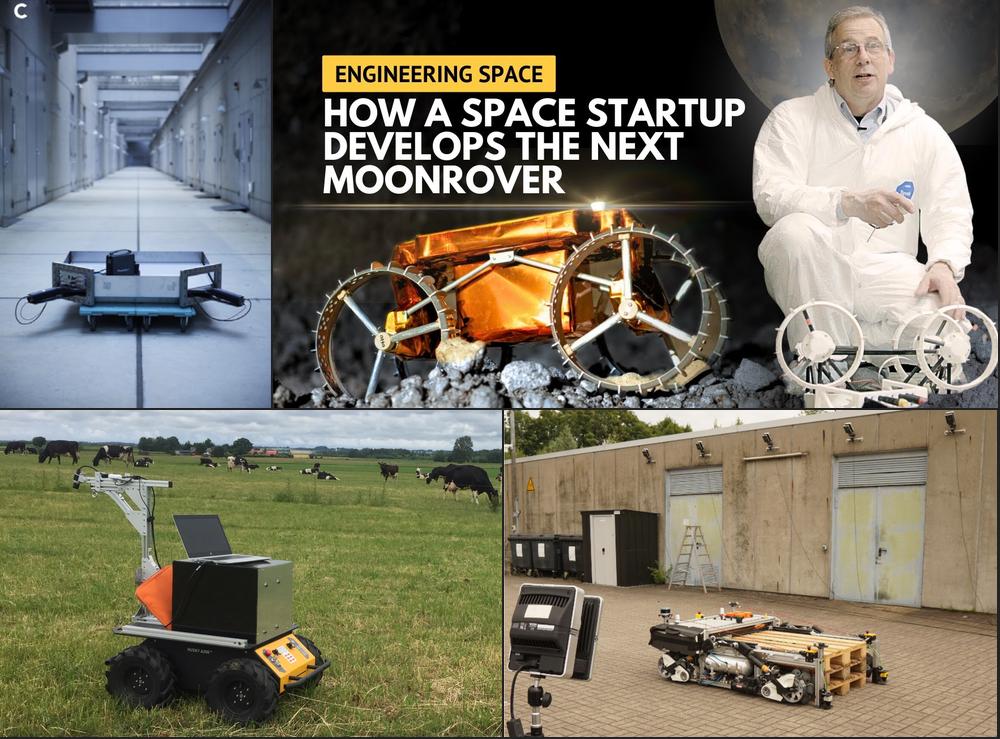 I'm preparing this issue in advance since I will only have time to edit it and add new information after it's due. Knowing this is an essential context given the first feature. As usual, the publication of the week section is manned by Rodrigo. Last week's most clicked link was Wil Selby's product management considerations for robotic systems, with 14.1% opens.
Sponsored
Weekly Robotics is being developed thanks to the Patreon supporters and the following business sponsors:
---
PX4 Developer Summit
Weekly Robotics is proud to be the media sponsor of the PX4 Developer Summit that will take place on the 21st and 22nd of October in New Orleans, just after ROSCon. Looking forward to the event!
---
Submarine missing near Titanic used a $30 Logitech gamepad for steering
On Sunday, we learned about the OceanGate Expeditions submarine that went missing on a Titanic expedition. Since the incident, lots of news resources released some worrying information about the project, such as using a $30 Logitech gamepad (I used it in at least two projects), bolting the submarine from outside with, apparently, no way to open it from inside, the company complaining about safety regulations, firing an engineer who reported the viewport was only certified for going down to a depth of 1,300 meters and not 4,000. In the end, it turns out that the submarine imploded underwater. As engineers, we might sometimes feel that regulations stifle innovation, but most of the time, there is a reason for the rules to exist.
---
Cosmic Ray Navigation
This article presents a very cool research on MuWNS (muometric navigation system) (paper). Muons are elementary particles bombarding our planet, with about 10,000 reaching every square meter of Earth per minute. These particles can penetrate "tens of meters" into rocks and other matter 1, making an exciting alternative for a GPS indoors, according to the research. The MuWNS concept is similar to GPS. However, the muons need to pass through detectors and hit the target. This adds some limitations to the placement of sensors described in detail in the paper and requires very precise clocks on the target device. The current accuracy of the system is 2-25 meters, and scientists believe this work could come in handy in dark, obstructive indoor/underground environments.
---
Developing Lightweight Rovers for Lunar Surface Exploration | Engineering Space | EP1
In the first episode of Wevolver's Engineering Space docu-series, we learn about Astrobotic and how the company prepares and tests its rovers for future moon missions. While we are on the topic, you might want to check out Astrobotic Cuberover user's guide.
---
RumexWeeds
"The real-world dataset RumexWeeds targets the detection of the grassland weeds: Rumex obtusifolius L. and Rumex crispus L.. RumexWeeds includes whole image sequences with totally 5,510 images of 2.3 MP resolution and 15,519 manual bounding box annotations as well as 340 ground truth pixels-wise annotations, collected at 3 different farms and 4 different days in summer and autumn 2021. Additionally, navigational robot sensor points from GNSS, IMU and odometry are recorded". You can find a paper describing this work here.
---
Robotics 311: How to Build Robots and Make Them Move
The University of Michigan had open-sourced this robotics course, where students get to build ball bots! The course plan looks solid and makes me wish to return to school.
---
Publication of the Week - Accuracy evaluation of a Low-Cost Differential Global Positioning System for mobile robotics (2023)
Most outdoor robots use GPS to get their global coordinates. These setups can get very precise using an extra antenna in a static base station at the cost of high prices. This paper presents a low-cost differential global positioning system (DGPS) using an Ublox ZED-F9P GNSS. The authors tested this setup on an O³dyn robot. Results show an accuracy of around 10cm for lower speeds with good repeatability. For the price of the Ublox module, this can be an excellent alternative for low-cost projects.
---
Business
Food robotics startup Karakuri shutting down
Karakuri is another food-related robotic startup that recently went bust. Based on the promo video featured on the page, their approach seemed to be reasonable by not using some 6 DoF robot arms but instead developing a gantry-like system with much lower complexity.