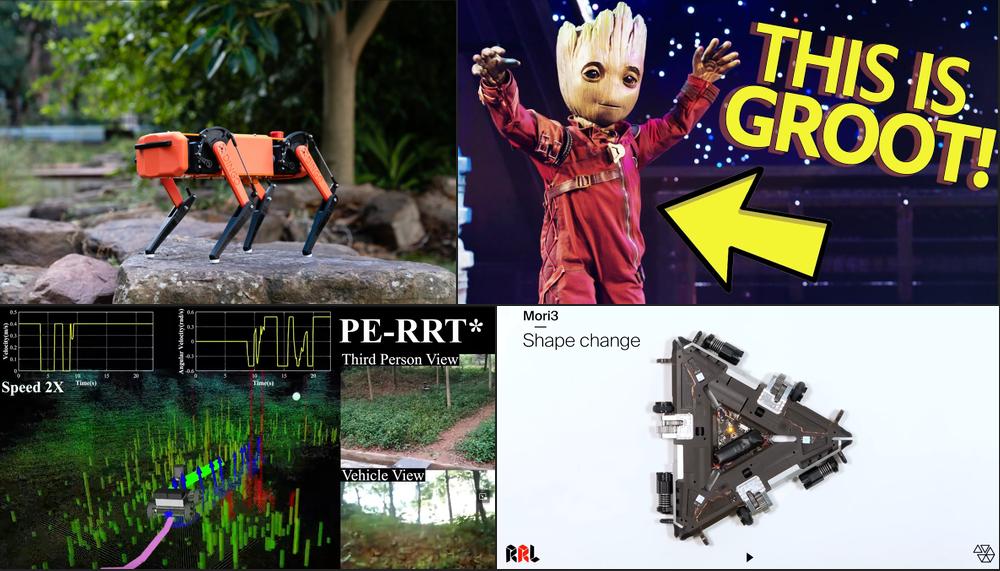 Today's and the subsequent issue are lightweight as I'm focusing on things-other-than-robotics. As usual, the publication of the week section is manned by Rodrigo. Last week's most clicked link was Ben's guide to ICRA, with 9.8% opens.
Sponsored
Weekly Robotics is being developed thanks to the Patreon supporters and the following business sponsors:
---
Product Management Considerations for Robotic Systems
I opened last week's issue thinking out loud on robotics project management, and it seems that Wil Selby, who is our reader, was way ahead of me and published this fantastic piece covering not only product management but also safety and sales. Thanks for sharing, Wil!
---
How to Build a Depth Sensor
Folks at Tangram Vision had created a detailed blog post on what you need to consider to make your depth camera.
---
The Dingo | A Low Cost, Open-Source Robot Quadruped
This video introduces Dingo, a low-cost open-source quadruped robot. The BOM of this build comes at around AUD 1300 (USD 900). You can find the 3D files for this build on GrabCAR and the code and bill of materials on GitHub.
---
Mori3: A polygon-based modular robot
YouTube (Reconfigurable Robotics Lab)
"The Mori3 is a robot capable of changing its own shape to adapt to new environments and unseen tasks. The Mori3 consists of autonomous pieces which can connect together to form large, complex, and moving systems. This video shows ten modules connected and starting flat on the ground. The robot stands up and starts walking".
---
I AM GROOT | Disney Imagineers Begin Testing Free-Roaming Robot at Disneyland
Do you remember Disney's project Kiwi that we covered back in April 2021? These small robots are getting closer and closer to being deployed in the parks. I'm looking forward to our animatronic future!
---
Publication of the Week - Path Generation for Wheeled Robots Autonomous Navigation on Vegetated Terrain (2023)
Most robots find it hard to navigate in environments without a clear structure, such as wild vegetation. This paper presents a method for plane estimation that generates a real-time path for wheeled robots. The path is created by a global planner that consists of two parts, a PE-RRT* algorithm and an S-Plane estimation. These two together create a route collision-free, achievable, and without explicit map construction. The authors published this video with the method running on a real robot, and also they will open source the code in this repo.
---
Business
Fernride raises $31M for autonomous yard trucks
"Fernride, a German company developing autonomous, electric yard trucks, raised $31 million in Series A funding. The company hopes to use the funding to scale its operations with new and existing customers globally and boost the technological development of its approach to human-assisted autonomy".