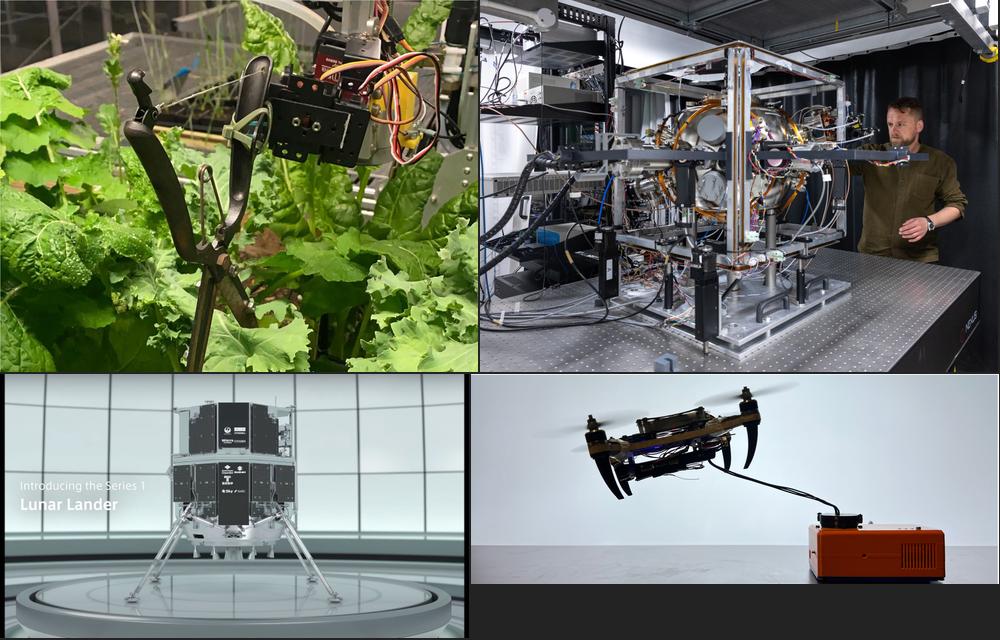 The past few weeks, I've been thinking about project management for robotic R&D. On one hand, you would expect a waterfall project management to be the best choice for hardware-software projects, but the R&D part brings a fair bit of uncertainty that is hard to account for. A hybrid model between agile and waterfall could be attractive where you do your absolute best to waterfall the hardware design while trying to keep the software team working in cycles and reacting to what happens on the hardware side. Please fill me in if anyone creates a 'robotic project management' manifesto. I need it in my life. As usual, the publication of the week section is manned by Rodrigo. Last week's most clicked link was Robotec's open-source simulator, with 13.2% opens.
Sponsored
Weekly Robotics is being developed thanks to the Patreon supporters and the following business sponsors:
---
A beginners' guide to ICRA
Ben Dart created a neat write-up on his experience at ICRA full of tips that you might find helpful if you attend a conference like this. I wish I could read this before my trip to London this year!
---
They Used To Be A Big Shot, Now Eagle Is No More
In 2026 Autodesk will cease support for EAGLE, a popular electrical design software. The linked article describes the story of this PCB design software and Autodesk's takeover.
---
Quantum sensor for a future navigation system tested aboard Royal Navy ship
The last time I featured quantum IMUs in the newsletter was over 2.5 years ago, where we discussed Sandia Nationa Laboratory creating vaccuum chambers for quantum sensors. In the linked article, we can learn about the UK Royal Navy testing Imperial Researcher's prototype of a quantum accelerometer that uses 'ultracold' atoms and lasers to accurately measure atoms' acceleration. According to the article, the technology is still in its early stages.
---
patchwork-plusplus-ros
"This is the ROS package of Patchwork++ (@ IROS'22), which is a fast and robust ground segmentation method". The original C++ implementation is in this repository. And if you'd like to know more, check out this paper.
---
ispace Announces Results of the "HAKUTO-R" Mission 1 Lunar Landing
ispace analyzed the potential reasons their HAKUTO-R Mission 1 lander failed in April. If you like post-mortems of challenging projects, you will love this one. Without revealing many details about the problem not to spoil all the fun, the issue resulted from software and operations.
---
Robot Passes Turing Test for Polyculture Gardening
UC Berkeley's researchers challenged their robot to care for plants and compared their results against professional horticulturalists. The automated system's results matched those of professionals using 44% less water, only asking humans for help with pruning when needed.
---
Publication of the Week - AutoCharge: Autonomous Charging for Perpetual Quadrotor Missions (2023)
We've covered many methods for charging or extending drones' autonomy ranging from wireless charging to using busses ceilings as a ride. This paper presents a solution for perpetual quadrotor missions. The AutoCharge consists of two parts, a ground station (GS) equipped with a powerful circular electromagnet (EM) and a circular flexible charging tether that is orientation-agnostic and attached to the quadrotor battery. The EM on the GS is only activated during the docking phase and is deactivated when the drone is charged. This video shows the system in action.
---
Business
Tertill, maker of home weeding robot, merges with Harvest Automation
"Tertill, the developer of a solar-powered weeding robot for home gardens, has merged with Harvest Automation, an agrobotics-focused company best known for its plant-moving HV100 robots. The financial terms of the deal were not disclosed".
---
Bay Area-founded pizza startup Zume reportedly shuts down after raising $445 million
"Zume, which had raised a total of $445 million since its founding in 2015, ceased operations last month and is liquidating its assets, according to a report from The Information. Once based in Mountain View but most recently headquartered in Camarillo, the firm planned to cook pizzas in the back of a massive truck, with robots, while en route to customers' homes".