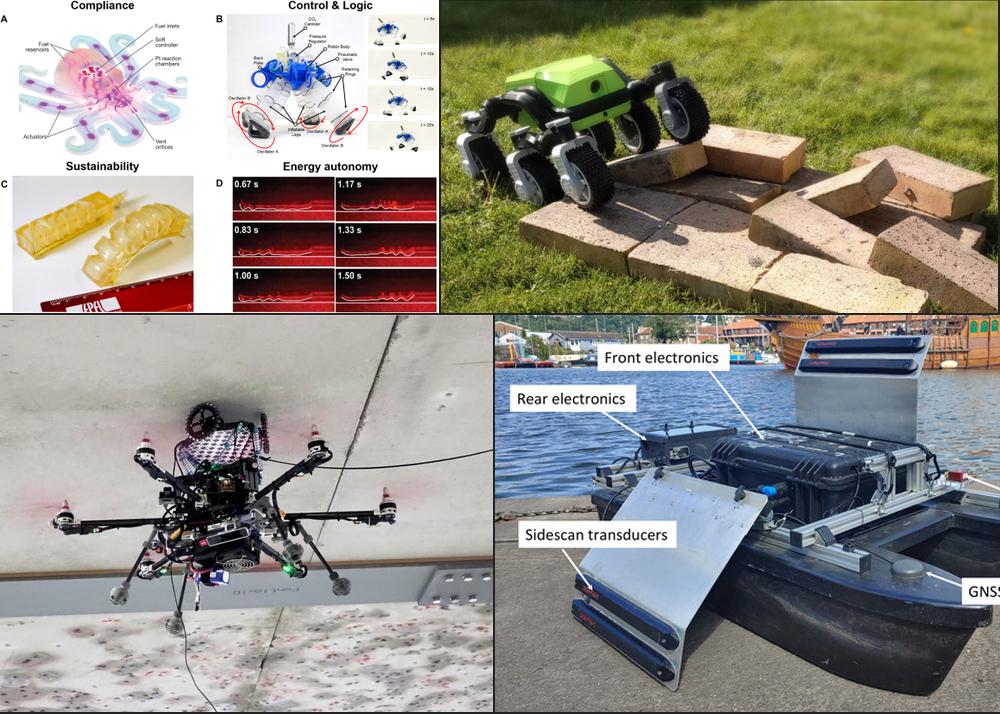 If you've been following this newsletter for quite a while, you probably noticed that I'm a bit biased towards ROS. I fully realized it this weekend when I wanted to check the kinematics of a simple 2DoF system. Modeling this in URDF and simulating it in Gazebo was the easiest way to pull it off. One hour later, I could visualize the robot and play with the movement patterns. As usual, the publication of the week section is manned by Rodrigo. Last week's most clicked link was the ad for MAB Robotics md80-v2.0 motor controller, with 17.1% opens.
Sponsored
Weekly Robotics is being developed thanks to the Patreon supporters and the following business sponsors:
---
How to design a complex architecture on NVIDIA Isaac ROS
NVIDIA® Isaac ROS is a collection of hardware accelerated packages that make it easier for ROS 2 developers to build high-performance robotics solutions. In this GTC talk, we investigate how to design a robot using NVIDIA hardware, working with the latest Jetson Orin and designing in DevOps a continuous integration and delivery solution. We'll briefly explain how to implement your robot using Nanosaur.
---
[Nav2] Model Predictive Path Integral (MPPI) Controller Now Available!
Since we opened this issue by mentioning ROS, let's continue on this thread and explore the Model Predictive Path Integral controller that Steve Macenski recently announced for the Nav2 stack. Looking at the gif on the project page, the paths generated by the controller are silky smooth. I can't wait to try it out!
---
Early career scientists converse on the future of soft robotics
In this article, the researchers from the University of Freiburg are taking a healthy look at the state of soft robotics research. They cover a comparison with traditional robotics, pneumatic circuits, sustainability, and power requirements. The interesting fact I got from this paper is that to hold 0.6 kg, a 14 cm precharged pneumatic bending actuator requires 1 bar of pressure.
---
Missing Finger Gets A Simple Yet Fancy Replacement
An incredible story from Nerdforge, who lost a pinky finger in a table saw accident. I loved seeing this project's iterations and how the final design turned out. The DIY prosthesis works well, especially for its simplicity.
---
2022 Annual Report - The Year of the Drone
Dronecode Foundation released their annual report, describing the highlights of their work and yearly metrics. I'm hyped to see the steady growth of their open-source projects!
---
A prototype autonomous robot for underwater crime scene investigation and emergency response
In this paper from the Journal of Field Robotics, researchers from Bath University show their Unmanned Surface Vehicle (USV) architecture that can use side-scan sonars to detect bodies in underwater crime investigations. The boat is a custom-built catamaran hull with a differential drive that weighs 20 kg with all payload included. The maximum speed of the system in still water is 3 m/s, and the system uses ROS on an Odroid XU4 single-board computer.
---
Stair Climbing Rover Gets Up With Rocker Bogies
I love how this robot with Mars rover-inspired rocker systems and swerve drive wheels moves. If you would like to learn more about this platform, then make sure to check out WildWillyRobots on YouTube. The video showing the assembly of this rover might be a good candidate for your next watch!
---
Publication of the Week - Chasing Millimeters: Design, Navigation and State Estimation for Precise In-flight Marking on Ceilings (2023)
Lately, we've seen some companies building robots for laying frames on the ground precisely to help constructors reduce time. This paper presents a robot that does something very similar, but instead of the floor, it frames the ceil. The authors used an omnidirectional flying base with six propellers capable of tilting. The millimeter accuracy came from the fusion of two onboard cameras and a prism tracked by a total station. They also created a novel compliance-actuated end-effector design that can correct small imprecisions caused by the drone.
---
Business
Argo AI team joins Ford's new self-driving startup Latitude AI
"Ford today launched Latitude AI, a subsidiary developing new automated driving technology. The company will focus on creating a hands-free, eyes-off-the-road automated driving system for next-generation Ford vehicles. This new self-driving company is taking on 550 employees that were part of Argo AI".
---
Skydio Soars Into 2023 as it Meets Critical Infrastructure Need
Skydio completed a $230 million Series E financing round, bringing the company valuation to $2.2 billion. Congrats!