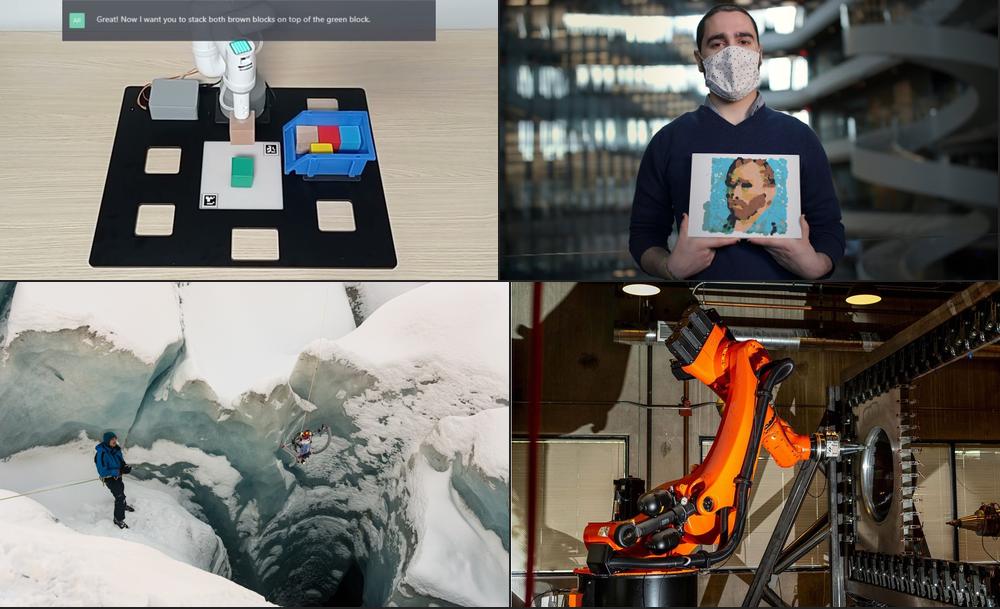 Every now and then, we hear about advancements in battery technology that would revolutionize the world. It would be the case for the Lithium-air batteries I learned about the other day that boasts a four times higher density than lithium-ion batteries. This news got me thinking about how it could affect robotics and how big of an effect batteries have on our industry progress. As usual, the publication of the week section is manned by Rodrigo. Last week's most clicked link was a blog post summing Google's AI Robotics research, with 12.5% opens.
Sponsored
Weekly Robotics is being developed thanks to the Patreon supporters and the following business sponsors:
---
MD80 V2.0 - turn a hobby brushless motor into an advanced servo actuator
MD80 V2.0 - the latest revision of MAB's brushless motor controller designed to meet the needs of modern mobile robotics. It's created to be user-friendly, with Python/C++ libraries, and support for ROS/2. Set up and spin your motor in minutes, easier than ever before. Thinking of building legged robots or robotic arms? MD80 is a perfect choice!
---
Rerun OSS beta is released
Rerun has announced that they are open-sourcing their SDK for logging and visualizing data (images, tensors, point clouds). Looking at the video embedded in the above blog post, the most helpful feature is the ability to scroll through the timeline. You can find the project repository on GitHub
---
Spotlight: Using Foxglove Studio to Map Glaciers in the French Alps
A very cool project by Max Polzin, a PhD Student at EPFL, who builds robots to explore dangerous places such as moulins. From the article, you can learn about the hardware used, the data of interest, and how hard it can be to be a roboticist in such dangerous places; Max had to perform ice climbing in a moulin, in one instance, which sounds like a hazardous feat.
---
Robots to do 39% of domestic chores by 2033, say experts
"Researchers from the UK and Japan asked 65 artificial intelligence (AI) experts to predict the amount of automation in common household tasks in 10 years. Experts predicted grocery shopping was likely to see the most automation, while caring for the young or old was the least likely to be impacted by AI."
---
With Human Metalworkers Hard to Come By, Robotic Blacksmiths Step Up
This piece zooms in onto Machina Labs, a startup offering two large robot manipulators that work in sync to create custom parts from sheet metal.
---
Robotic arm Bob ROS paints Van Gogh | Narrative
Joel Willick, a student at Northeastern, created this robot arm that can paint pictures. The system uses the Robot Operating System, so Bob ROS is a fitting name for Joel's work.
---
Publication of the Week - ChatGPT for Robotics: Design Principles and Model Abilities (2023)
With the surge of ChatGPT, many articles were written showing its main applications. Among many, this paper presents an incredible application leveraging conversationality and code generation from ChatGPT to create a range of tasks for robotics. The authors set up a series of design principles and defined a high-level function library to generalize code for most robots. The tasks ranged from using a robot arm to stack cubes to creating a UAV inspection algorithm. The users can suggest desired features and even point out improvements in code. The publication link has several videos and code if you want to try.
---
Business
Alphabet Layoffs Hit Trash-Sorting Robots
In this article, you can learn about Alphabet shutting down Everyday Robots, their moonshot project that was looking into building cleaning robots.
---
Pudu Robotics brings in over $15M in C3 round
"Pudu Robotics announced that it brought in over $15 million in Series C3 funding. The round was exclusively invested by Puhua Capital, with Taihecap continuing to serve as the exclusive financial advisor".
---
Announcements
Participate in an automated falling paper experiment
The folks from EPFL's Create Lab are looking for contributors to their falling paper experiment that checks how the shape of the paper affects its motion. If you fill in their form, a robot will laser cut your proposed shape and drop it, sending you an e-mail telling you how well your design did in the competition.