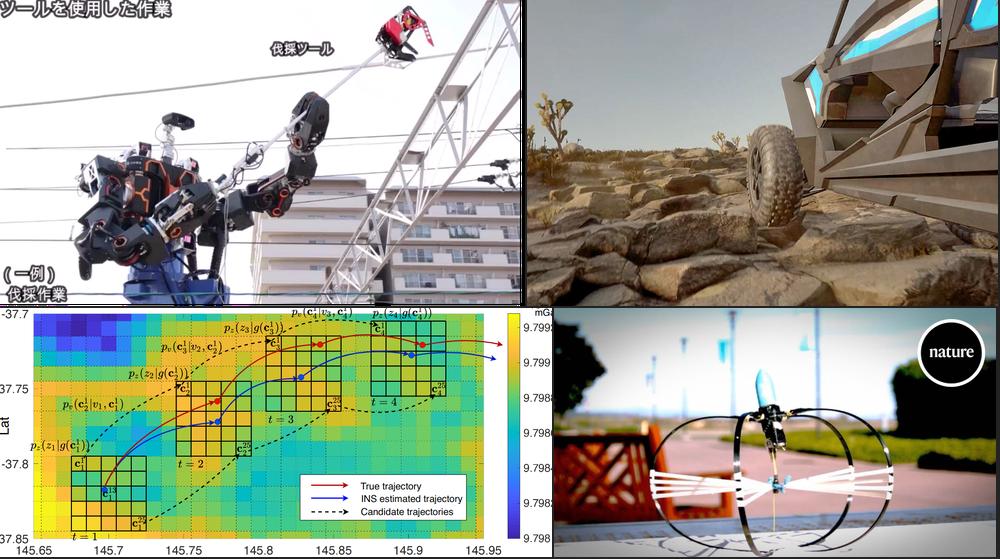 I feel that working with software, you start getting certain expectations about software in the products that you use. As an example, recently I was driving a Nissan that really wanted to install an update but to do that you need to start it in a well-ventilated place, start the car and leave it running for up to an hour. I could not help but think how is that an acceptable expectation from a car with a petrol engine. I bet it must have been an interesting series of meetings. As usual, the publication of the week section is manned by Rodrigo. The most clicked link last week was the omnibot with 6.9% opens.
Sponsored
Weekly Robotics is being developed thanks to the Patreon supporters and the following business sponsors:
---
OpenMANIPULATOR: The Compact ROS-Based Robotic Arm
ROBOTIS
The OpenMANIPULATOR is ROBOTIS' one of the best-selling platforms for education and research. It comes in two different sizes; the small OpenManipulator-X can be mounted on the TurtleBot3, and the big OpenManipulator-P is a human-sized arm which can lift upto a 3kg object. There are many cool videos on YouTube. Come check out!
My Guiding Principles after 20 Years of Programming
Since I started with an opener about software, this article by Alex Ewerlöf is more than appropriate. I agree with all the points Alex makes and I think some of them could easily be used as principles for mechanical and electrical systems.
---
Japanese rail company rolls out VR-piloted Gundam robot worker
A very interesting robot from the West Japan Rail Company. It's a robot torso mounted on a crane with VR feedback and some haptic interfaces. The robot can be used for the maintenance of railway infrastructure. I highly recommend checking out the video showing this robot in action.
---
Company That Aims to Race SpaceX to Mars Plays with Fire
According to the article, Pythom Space, a company working on Mars rockets had shown a project update that features some non-optimal following of safety practices. I found it interesting that the original update had shown the team running away from a cloud of smoke on the launch site.
---
Intel wins DARPA RACER-Sim program
"The RACER-Sim project includes two phases over 48 months with the aim of accelerating the entire research and development process for designing off-road autonomous ground vehicles. In phase one, Intel's focus is to create new simulation platforms and map generation tools that mimic complex off-road environments with the highest accuracy (e.g., physics, sensor modelling, terrain complexity, etc.), at scales never seen before".
---
Jumping Robot Leaps to Record Heights
Researchers had created a jumping robot capable of jumping 32.9 meters into the air. I saw some sources mention that this is the highest jumping robot and I believe it, as the only other build thing that comes to my mind is the Sand Flea by Boston Dynamics that was 'only' able to jump 9 meters high.
---
Automated Cars – Technical Specifications
A draft of technical specifications for autonomous cars was released by the EU. It shows some of the requirements that will need to be met by the manufacturers. The core document is 70 pages long but it's easy to follow sans some of the acronyms. If you work on self-driving cars then you will want to give this a read.
---
Publication of the Week - Gravity Aided Navigation Using Viterbi Map Matching Algorithm (2022)
So far, we covered many types of robot localization using LiDARs, IMUs, sound, computer vision, and many more, but there's always a new method that comes up. This paper presents a technique that uses gravity information to localize the robot, matching the readings to a geo-referenced map of Earth's gravity. This matching plays a beneficial role in GNSS-denied environments, such as underwater, as this method can correct errors accumulated by onboard sensors. The matching algorithm is based on a hidden Markov model (HMM) that is optimized using a dynamic programming method called the Viterbi algorithm.
---
Business
Agility Robotics Raises $150M Series B Led By DCVC and Playground Global
"Agility Robotics, a creator and manufacturer of robots designed to work alongside people in logistics and warehouse environments, today announced that it has raised $150 million led by DCVC and Playground Global. The Amazon Industrial Innovation Fund also joined as an investor to help spur innovation in the logistics industry".
---
Mission Momentum: Welcoming Vicarious
Intrinsic just announced that it had acquired Vicarious, "a trailblazing robotics company and Robots as a Service (RaaS) leader based in the US".