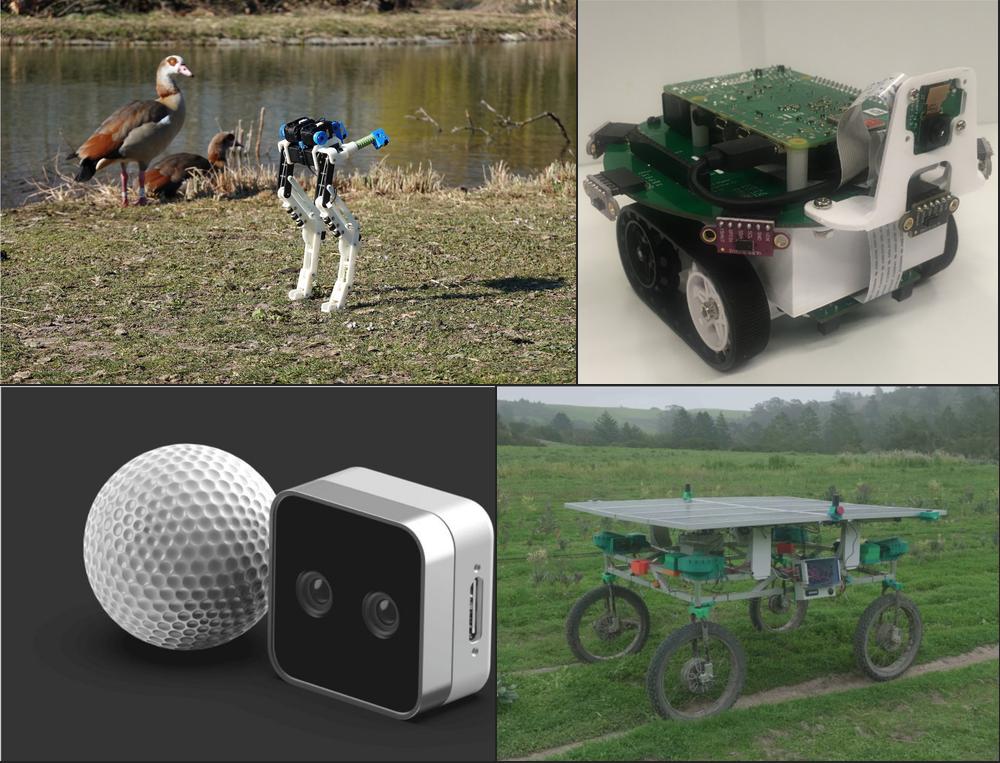 Our job board is out of beta next week. If your company has some open positions that you would like to advertise it's the last chance to showcase them for free. If you are a job seeker and have an thoughts on the board then I would love to hear from you. As usual, the publication of the week section is manned by Rodrigo. The most clicked link last week was an article Deep Learning Is Hitting a Wall with 11.9% opens.
Sponsored
Weekly Robotics is being developed thanks to the Patreon supporters and the following business sponsors:
---
Deployment-Ready Perception
tangramvision.com
The Tangram Vision Platform lets robotics and AV teams rapidly deploy performant, ready-to-scale perception infrastructure. It includes tools to fuse, calibrate, and stabilize multi-sensor arrays, coupled with a sensor-optimized data backend. Weekly Robotics readers get early access to Private Betas!
Experience with PTP (Precision Time Protocol) for Mobile Robots
This thread has lots of interesting information for anyone looking to synchronize multiple sensors on a robotic platform.
---
Intel Adds Short-Range RealSense D405 Depth Camera
Intel had released a new depth camera that is meant for short-range applications as the camera can work with depth of 7-100 cm. If you are surprised about this announcement given the last years' RealSense wind-down news then you are not alone. My view on this is that this release strengthens the point that Intel only discontinued certain camera types (T265, D455, L515, F450) but the pure depth perception products are not going anywhere. If anyone from Intel happens to be reading this I think a clear message "RealSense Depth Cameras are here to stay" would go a long way for many users.
---
Open-Source Farming Robot Now Includes Simulations
Acorn, an open-source farming rover that made it to our Robotics in 2021 list received a significant update with fail-safe systems for motors, navigation and simulation support.
---
BirdBot is Energy-Efficient Thanks to Nature as a Model
Researchers from Max Planck Institute used ostrich as an inspiration for a legged robot where the foot is coupled with other joints through a tendon and a spring. As a result, the design is energy efficient (the article mention it even expands zero energy when standing). Unfortunately, I could not find an open-access paper with this research, but the files included in the paper contain the CAD models with a licence allowing for academic and personal use.
---
NASA Selects Futuristic Space Technology Concepts for Early Study
"The NASA Innovative Advanced Concepts (NIAC) program fosters exploration by funding early-stage studies to evaluate technologies that could support future aeronautics and space missions. A new slate of awards will provide a total of $5.1 million to 17 researchers from nine states". Some of the projects selected for Phase 1 this year are: Silent, Solid-State Propulsion for Advanced Air Mobility Vehicles, The Spacesuit Digital Thread: 4.0. Starburst: A Revolutionary Under-Constrained Adaptable Deployable Structure Architecture.
---
Hands On Ground Robot & Drone Design Series
David Kohanbash had started a series of blog posts about ground robots that is full of technical information. So far the series has three parts: Mechanical & Wheels, Power System & Soft Start, Motor Controls & Computing.
---
Publication of the Week - SMARTmBOT: A ROS2-based Low-cost and Open-source Mobile Robot Platform (2022)
Lately, as the price of components increases, low-cost solutions come in handy. This paper presents SMARTmBOT, a low-cost open mobile platform that can help researchers and students kick off ROS2 projects. The robot uses many off-the-shelf components such as 8 time-of-flight (ToF) laser-ranging sensors in combination with 3D printed parts, making the SMARTmBOT easily repairable and customizable. The authors expose some of the applications of the robot with swarm controllers, human-robot interaction, arm manipulators, and much more. You will find the project repository on GitHub.
---
Business
SoftBank-Backed Bear Robotics Raises $81 Mln for Waitering Robot Rollout
Bear Robotics has secured a Series B funding round. So far, Bear Robotics delivered more than 5,000 of their waiter service robots. The company charges $999 per month for their robots.
---
Announcements
The PX4 Developer Summit is back
The open source drone developer conference will be hosted June 23-24 in Austin, Texas. Apply today to speak at the event.
---
ICRA 2022 DodgeDrone Challenge: Vision-based Agile Drone Flight
"Would you like to push the boundaries of drone navigation? Then participate in the dodgedrone competition! You will get the chance to develop perception and control algorithms to navigate a drone in both static and dynamic environments. Competing in the challenge will deepen your expertise in computer vision and control, and boost your research".