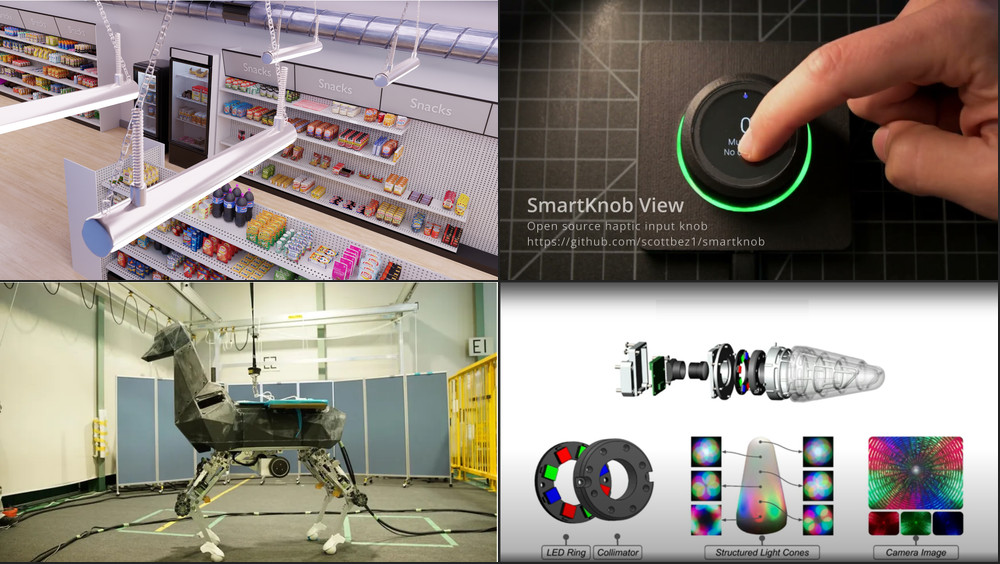 Happy Pi Day! Last week, we covered the 2030 autonomous car bet and I made a very light poll to see if you think we will have level 5 self-driving cars by 2030. In total 75 votes were cast. 47 (63%) voted against and 38 (37%) voted for commercial self-driving level-5 cars by 2030. I've set a calendar event for the 1st of January to see who was right! As usual, the publication of the week section is manned by Rodrigo. The most clicked link last week was my write up on IMU and LiDAR pitfalls with 18.4% opens.
Sponsored
Weekly Robotics is being developed thanks to the Patreon supporters and the following business sponsors:
---
Deployment-Ready Perception
tangramvision.com
The Tangram Vision Platform lets robotics and AV teams rapidly deploy performant, ready-to-scale perception infrastructure. It includes tools to fuse, calibrate, and stabilize multi-sensor arrays, coupled with a sensor-optimized data backend. Weekly Robotics readers get early access to Private Betas!
Deep Learning Is Hitting a Wall
This article fits our poll from the introduction well. It shows the state of deep learning and how there are some major challenges that still need to be addressed in various applications. The article is a long form, so I would recommend it as an evening read with a cup of your beverage of choice in hand.
---
Event Cameras with Davide Scaramuzza | Robohub Podcast | Ep. 347
In this episode of Robohub's podcast, Abate De Mey interviews Davide Scaramuzza about his team's work on event cameras. I found this interview to be a great introduction to event cameras supplemented with videos from the RPG research. Every time I'm coming across work by Davide's team, I get a huge FOMO, and it's no different this time around.
---
Kawasaki's Robot Ibex: Can It Be Tamed?
This article describes an interesting ride-on (unfortunately, only as a demonstrator) quadruped platform from Kawasaki. The robot has a shape of an ibex and can carry up to 100kg of payload. In the knees the robot has omniwheels, potentially allowing it to save energy while travelling on flat surfaces.
---
DIY Haptic Input Knob: BLDC motor + Round LCD
Very cool project of SmartKnob that uses a motor and a magnetic encoder to create haptic feedback in a knob. I can see it being useful on some robotics projects for tuning robot properties. I can see myself turning the knob to override the top speed of the robot and getting a push back the larger is the setpoint and on release the knob going back to the default position. The project is open-source with a permissive licence!
---
StandardSim: A Synthetic Dataset For Retail Environments
StandardSim is a large-scale photorealistic synthetic dataset for retail environments. For more information about this work, you can see this paper or the project repository.
---
A Soft Thumb-Sized Vision-Based Touch Sensor
"A team from the Max Planck Institute for Intelligent Systems in Germany have developed a novel thumb-shaped touch sensor capable of resolving the force of a contact, as well as its direction, over the whole surface of the structure". The device is using a camera that is placed inside of the sensor and is observing surface deformation. Using machine learning the algorithms are able estimate the force components. The principle behind this sensor is very similar to what we can find in Punyo or Gelsight.
---
Publication of the Week - Robot Hacking Manual (2022)
Cybersecurity is becoming a big deal for many applications over the past years. Lately, we've witnessed some attacks that can leak data and others more malicious that can kidnap or even take over processes. This paper exploits and explains common cybersecurity terms from all the spheres related to robotics. The author showcases several robotic platforms, one being ROS 2 that evolved a lot when compared to ROS 1, but still faces some vulnerabilities that you can get aware of to protect your robotics application.
---
Business
DIamond Age Picks up $50m to Lay the Foundation for the Future of Houses Built by Robots
"Hot on the heels from its $8 million fundraise just a few months ago, Diamond Age is back for a top-up, with a $50 million Series A financing to continue its mission to make homeownership more affordable by using 3D printing and robotics technologies to make home construction significantly cheaper — a welcome change in a world where there's a 7-million-home shortage in the U.S. housing market". In this video you can find an explainer video of the Diamond Age process, and if you like the idea of construction robotics then I highly recommend reading Where are The Robotic Bricklayers by Brian Potter.
---
Volocopter Raises $170 Million in Series E Funding, Following $200 Million Last Year
Volocopter, an urban mobility platform provider, raised USD 170 Million series E. An unsurprising move after the SPAC-IPO plans were scrapped last year.
---
Jobs
The job board is in beta until the 31st of March. Until then, every bit of feedback is highly appreciated both from companies and applicants.
---
Robotics Engineer
Ascento Robotics (Zurich, Switzerland)
Ascento Robotics is committed to building agile and versatile mobile robots that can go wherever humans can go. Join us on our mission to bring the Ascento system to the real world.
---
Research Scientist - Computer Vision
UPS Advanced Technology Group (Atlanta, United States)
The UPS Advanced Technology Group is looking for a computer vision research scientist to help us develop advanced vision + machine learning technologies for logistics and material handling!
---