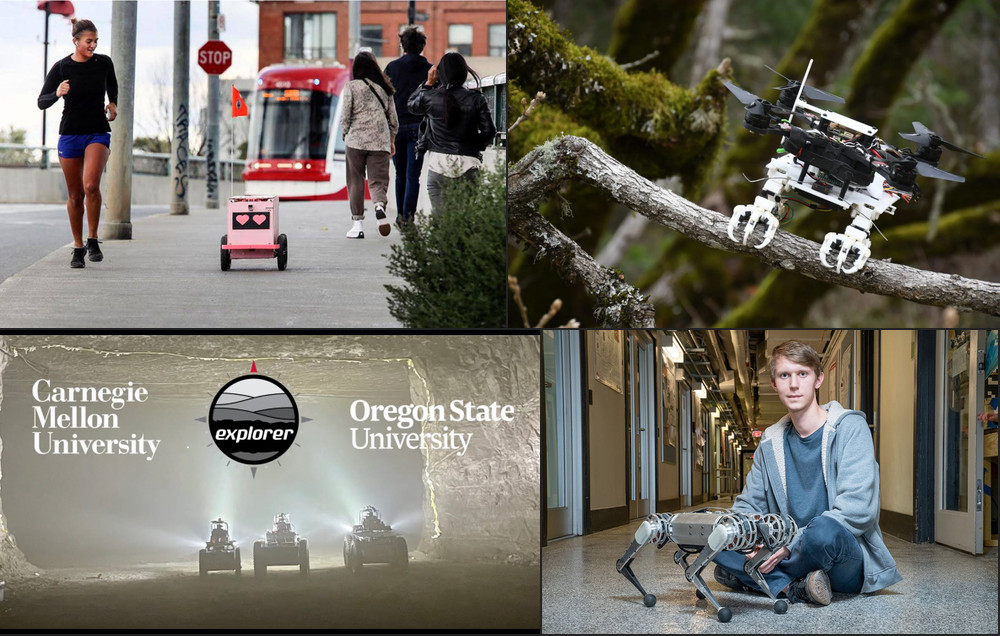 If you happen to celebrate around this time of the year: happy holidays! Hope you get some time off and if not that at least you get to build some cool robots! As usual, the publication of the week section is manned by Rodrigo. The most clicked link last week was the old-school toaster video with 10.7% opens (I KNEW you would like it!)
---
Sponsored
Alarm.com is hiring
alarm.com/careers
Alarm.com is the leading developer of intelligent platforms for connected home and businesses. We are looking for a Lead Embedded Software Engineer to guide our robotics development on our custom home autonomy platforms and a Senior Robotics Scientist with a background in Autonomy as we continue to innovate in the robotics space. We're all in on collaboration, no matter where you are. Relocation assistance and/or flexible work-from-home remote options may be available.
---
ROS World 2021 Recordings Now Available
ROS World 2021 recordings are online now! You will find them on the event website. I'll be looking forward to making up some free time to go through some of them.
---
Toronto City Council votes to ban sidewalk robots
We've mentioned the coming vote in Toronto about this issue last week and indeed, the robots will be banned from Toronto streets.
---
Common misconceptions about space-grade integrated circuits
Here is a very good write up on radiation hardening that can apply both to space applications and robotics for nuclear. The author is clearly an expert in the field and goes over various design choices suitable for a given environment.
---
DevOps for ROS Projects Part 2
Picknik did a write up on how they use Continuous Integration with GitHub Actions and industrial_ci.
---
From "cheetah-noids" to humanoids
Here is a short story about Ben Katz, who created the MIT mini cheetah quadruped and eventually moved on to work on Atlas. I highly recommend going through Ben's blog as it has some interesting photo documentation showing how he worked on these robots.
---
This bird-legged quadcopter can easily perch in the treetops
Nature is again a great inspiration! The perching movement that you can see in the video is very smooth. It was interesting to learn that the feet are 3D-printed as one object with all the links designed in.
---
Publication of the Week - RI Seminar: Sebastian Scherer & Matthew Travers: Team Explorer's Approach and Lessons Learned (DATE)
The DARPA subterranean challenge is a set of tunnel, urban and cave environments that should be overcome with robotics missions. In this RI Seminar, Sebastian Scherer and Matthew Travers talk about how Team Explorer's approach used modularity, resilience, and scalability to address this challenge. The team orchestrated the missions with four ground robots and seven drones. At minute 42, they show a timeline on how the exploration takes place as each robot gets deployed.
---
Business
Apex.AI raises $56.5 million for autonomous vehicle software
Apex.ai is taking it to the next level with a raise, planning to expand to new markets such as industrial automation, mining and agriculture.
---
Ryder acquiring Whiplash for $480M in cash
"Ryder System, a leader in supply chain, dedicated transportation, and fleet management solutions, entered into a definitive agreement to acquire Whiplash for approximately $480 million in cash. City of Industry, Calif.-based Whiplash provides scalable e-commerce and omnichannel fulfillment solutions to more than 250 brands".