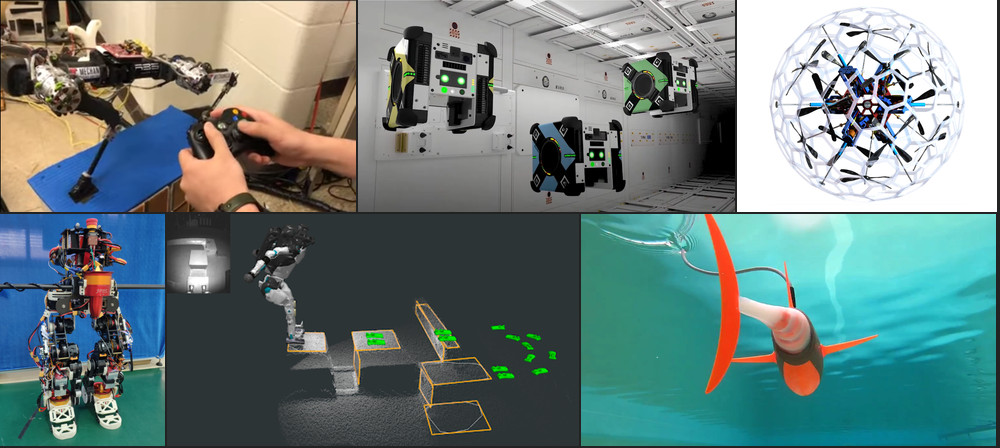 Phew, it's been quite some time since I was this late with an issue. Hopefully, I can make it up to you by featuring some projects that you've not heard of before. As usual, the publication of the week section is manned by Rodrigo. The most clicked link last week was Jeremy Fielding's video on how he engineered his robot arm to be fast with 17.2% opens.
---
Sponsored
PX4 Developer Summit 2021
https://events.linuxfoundation.org/px4-developer-summit/
The PX4 Developer Summit, hosted online September 14-15, is an annual drone development conference hosted by the Dronecode Foundation for the PX4 Autopilot drone development community and the ecosystem of surrounding open source projects such as MAVLink, MAVSDK, QGroundControl, and ROS. Join the PX4 Autopilot community, maintainers, contributors, and key stakeholders, while we explore the cutting edge of technology together and discuss the next frontier of development. Get FREE tickets if you are a student or faculty member with a valid ID or use code PX421WR20 for a 20% discount on professional tickets.
---
Astrobee Will Find Astronauts' Lost Socks
My favourite open-source ROS-based robots are in the news again! This time helping astronauts find a misplaced sock. Would you like to know more about this project? Here is everything I have on the topic: 2018 paper, ROSCon 2018 talk, Repository.
---
Panther Robot Evolution
In this video, Yanran Ding shows the evolution of Panther, a quadruped robot he worked on for his PhD thesis. The great thing about this video is that Yanran shows the errors/mistakes he experienced as well as the good stuff.
---
Openfish
"OpenFish is a soft robotic fish optimized for speed after multiple design and prototyping iterations. It is made open source with the intention of serving as an inspiration for future developments. Further improvements are certainly possible and much needed especially regarding durability". You will find the latest paper on this work on arXiv and possibly slightly older materials in this TU Delft repository.
---
A Flying Humanoid Robot based on Thrust Vector Control
YouTube (Jet Power and Humanoid Robot Lab)
Researchers from the Guangdong University of Technology are building an interesting bipedal robot with some thrust vector control using 4 ducted fans providing 200N of thrust - just enough to lift a 17kg platform up (paper). The only attempt I've seen to date on thrust vectoring of bipedals was this iCub simulation.
---
How Boston Dynamics makes Atlas run, flip & vault
This piece by Pat Marion, a Senior Robotics Engineer at Boston Dynamics explains some of the behind-the-scenes work that goes into Atlas so that we can enjoy these parkour videos.
---
Publication of the Week - Design, Modelling and Control of SPIROS: The Six Propellers and Intermeshing Rotors Based Omnidirectional Spherical Robot (2021)
On the one hand, spherical robots offer fantastic manoeuvrability in steep and even vertical constrained spaces. On the other hand, they have a complex structure that limits their dynamics and control capabilities. This article proposes a new design called SPIROS (Six Propeller and Intermeshed Rotor based Omnidirectional Spherical Robot) that overcomes some of the major challenges due to its compact mechanisms. Each BLDC motor is arranged with two counter-rotating propellers 120° apart from each other to neutralize angular momentum and stabilize the robot. SPIROS is still being simulated and soon might come to real life.
---
Announcements
The HILTI SLAM-Challenge
"We introduce the HILTI SLAM Challenge dataset, a real-life, multi-sensor dataset with accurate ground truth to advance the state of the art in highly accurate state estimation in challenging environments. Participants will be ranked by the completeness of their trajectories and by the achieved accuracy". The submission deadline for the challenge is the 25th of September.
---
Robots Work
Robot shoemaker
Not sure if this concept by The House of Design is industrial ready at all but two ABB IRB 120 robot arms cooperating to thread shoes using a special fixture is a gem to the eye.