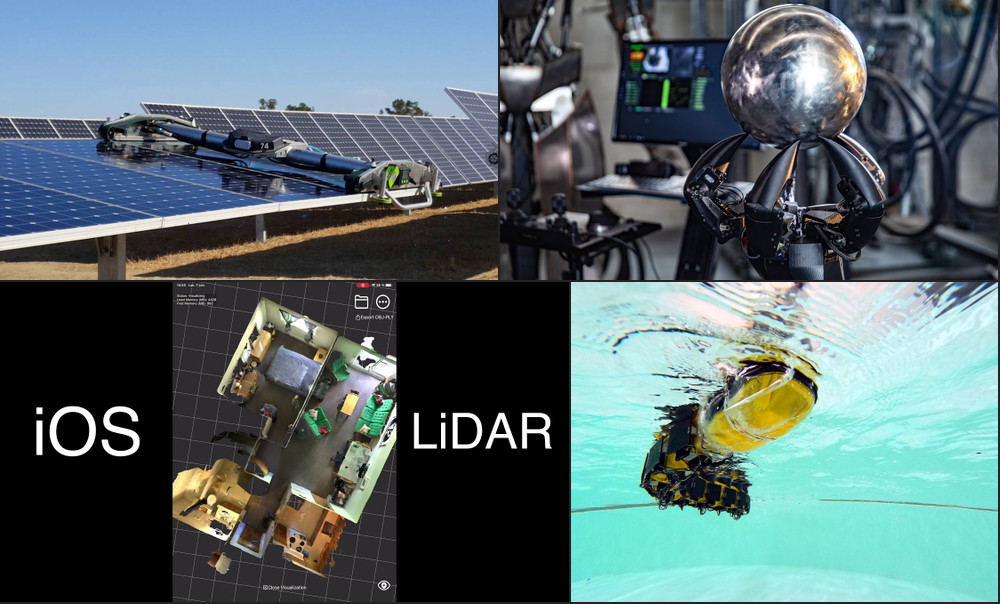 There is no opening commentary this week, but check out this starship that did not cross the road. As usual, the publication of the week section is manned by Rodrigo. The most clicked link last week was A Flying Humanoid Robot based on Thrust Vector Control with 14.4% opens. The same day as we posted that video IEEE Spectrum has covered it, you might want to check it out if you would like to learn more about it.
---
Sponsored
PX4 Developer Summit 2021
https://events.linuxfoundation.org/px4-developer-summit/
The PX4 Developer Summit, hosted online September 14-15, is an annual drone development conference hosted by the Dronecode Foundation for the PX4 Autopilot drone development community and the ecosystem of surrounding open source projects such as MAVLink, MAVSDK, QGroundControl, and ROS. Join the PX4 Autopilot community, maintainers, contributors, and key stakeholders, while we explore the cutting edge of technology together and discuss the next frontier of development. Get FREE tickets if you are a student or faculty member with a valid ID or use code PX421WR20 for a 20% discount on professional tickets. If you would like to enter into a draw of two tickets to this event then please fill-in this form until Wednesday 1PM CEST.
---
RTAB-Map - 3D LiDAR Scanner (iOS app)
The other day, I came across RTAB-Map app on iOS, and even though I don't have a device with LiDAR, it works well for localization. I highly recommend checking it out, even if you can't create detailed models with it. If you don't have an iOS device you can check out how it works in this video.
---
The Animatronic Robot Designs of Mark Setrakian!
Mark's website cites Guillermo Del Toro: "Setrakian is from the f***ing future", and looking at the animatronics and the control composition showed in the Tested video I can believe it.
---
Swimming robot gives fresh insight into locomotion and neuroscience
"Our goal with this robot was to examine how the nervous system processes sensory information so as to produce a given kind of movement," says Prof. Auke Ijspeert, the head of BioRob. "This mechanism is hard to study in living organisms because the different components of the central and peripheral nervous systems* are highly interconnected within the spinal cord. That makes it hard to understand their dynamics and the influence they have on each other."
---
Tax not the robots
In this article, Robert Seamans argues, that the robot tax is a misguided idea with negative consequences for companies, workers and the economy. I have to say I was quite surprised to learn that adding robots to a company, actually results in an increase in employment for said company.
---
Redefine Robots Is The Newest Hackaday Prize Challenge
Until the 27th of September, you can enter the Redefine Robots challenge. If you have some new ideas then this might be the time to show them to the world.
---
Publication of the Week - V2X Communication Between Connected and Automated Vehicles (CAVs) and Unmanned Aerial Vehicles (UAVs) (2021)
Imagine you inside your autonomous car receiving information regarding traffic or an accident ahead the road given by a drone. This paper proposes a communication architecture between Connected and Autonomous Vehicles (CAVs) and Unmanned Aerial vehicles (UAVs) using Dedicated Short Range Communication (DSRC) and 4G. Two real-life test scenarios were conceived using a hexarotor drone and a 2017 Ford Fusion, both focused on measuring the latency time between the various communication links. Even though in the initial stages, this represents one more step towards the future of autonomous driving.
---
Careers
Numatic International (Chard, Somerset, UK) - Senior Software Engineer
Description: From cordless solutions to customisable janitorial systems and advanced floorcare equipment with on-hand training, Numatic delivers professional, practical and reliable equipment, designed, engineered and made right here in the UK. Numatic are looking for a Senior Software Engineer, with experience in UI software development and a background/ interest in mobile robotics. Please follow the above link and apply from our website if interested.
---
Robots Work
Robotic Solar Panel Cleaner Demonstration At UC Davis Solar Farm
Unfortunately, I could not find details on the company producing this exact robot, however, my research turned out multiple companies trying various approaches to this problem. The one in the above video looks like it could be preserving water compared to manual cleaning.