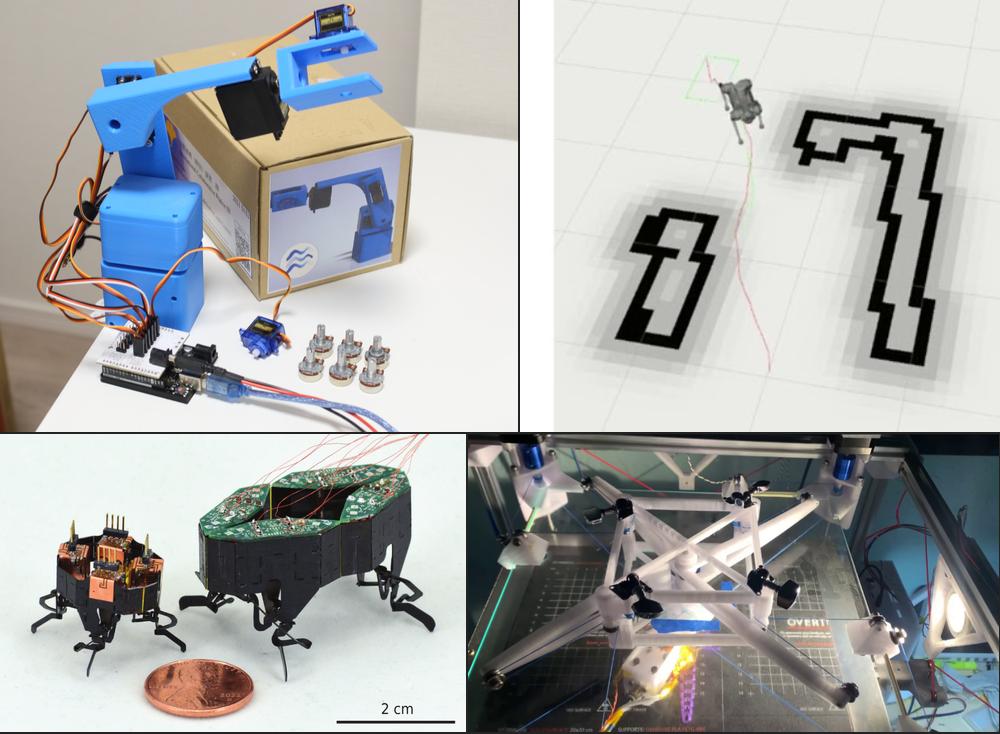 The other day, Kimberly McGuire had a great suggestion of tracking robotic events. The result is this event page, with plans to show some of them in the newsletter over time. Feel free to open a pull request if you have a robotic meetup or an event you would like us to add. On another note, ROSCon was super cool, with lots of interesting presentations by some top minds in the field, causing me lots of FOMO about all the packages I didn't get to try yet. It's time to get back to work. As usual, the publication of the week section is manned by Rodrigo.
Sponsored
Weekly Robotics is being developed thanks to the Patreon supporters and the following business sponsors:
MOBSTA: Mutation Based Safety Testing for Autonomy
MOBSTA is one of the projects that caught my attention during ROSCon. It takes a bagfile of your system working nominally. Then, it allows you to mutate the information on some topics to ensure that the system behaves predictably with 'bad' data.
---
DiPPeR: Diffusion-based 2D Path Planner applied on Legged Robots
"In this work, we present DiPPeR, a novel and fast 2D path planning framework for quadrupedal locomotion, leveraging diffusion-driven techniques. Our contributions include a scalable dataset of map images and corresponding end-to-end trajectories, an image-conditioned diffusion planner for mobile robots, and a training/inference pipeline employing CNNs".
---
UMIRobot
UMIRobot is a simple 3D printable robot arm with open-source hardware and software. The price estimate for this kit is $70. For more information about the project, check out this paper.
---
Marionette 3D Printer Replaces Linear Rails With String
Very interesting idea of replacing 3D printer rails with strings. The build is quite complex compared to the design we are used to, but nevertheless, it works well and produces excellent results. It's an elegant engineering feat.
---
Mission analysis, dynamics and robust control of an indoor blimp in a CERN detector magnetic environment
Operating robots in a large hadron collider is challenging (in how many projects do you need to consider magnetic field influencing your actuators?). A blimp is a very cool solution to a complex problem. I've heard stories about why multirotors are not a good fit for LHC, and a blimp sounds like a safer choice.
---
Publication of the Week - mCLARI: a shape-morphing insect-scale robot capable of omnidirectional terrain-adaptive locomotion in laterally confined spaces (2023)
I'm not a huge fan of insects, but as incredible as they are, robotic insects can also scare me. This paper presents a shape-morphing insect-scale robot that can adapt its shape to pass in confined spaces. The insect robot uses piezoelectric actuators and has a compliant body that enables it to form. The robot weighs less than one gram and is currently powered with wires. You can check the project page and see the video with it in action.