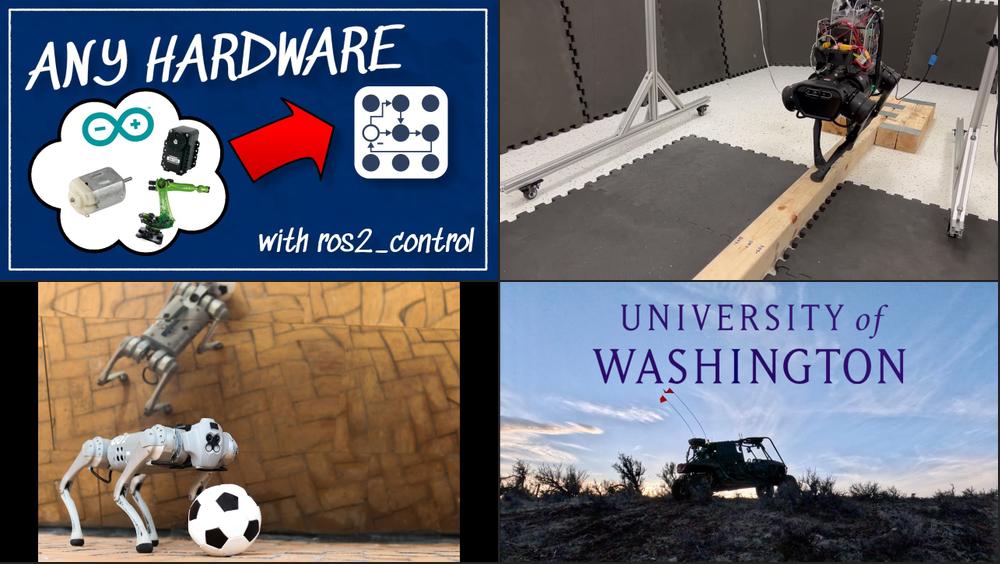 Today, we showcase a new article that one of the readers contributed. If you would like to have your work featured, don't hesitate to let me know! As usual, the publication of the week section is manned by Rodrigo. Last week's most clicked link was the ESP32 buyer's guide, with 18.9% opens.
Sponsored
Weekly Robotics is being developed thanks to the Patreon supporters and the following business sponsors:
---
The Realm of Sampling-Based Planning
Jaskaran Singh Sodhi contributed a full-fledged article on sampling-based planning, particularly Rapidly-exploring Random Trees. Make sure to check it out if the topic is of interest to you!
---
You can use ANY hardware with ros2_control
YouTube (Articulated Robotics)
Josh from Articulated Robotics released a close to 50-minute long video about the fine details of implementing ros2_control for actuators through hardware interfaces. I found this video immediately helpful, and I assure you that if you want to implement this framework with your ROS 2-based robot, you can start with this video.
---
Meet the RBR50 Robotics Innovation Awards Winners
RBR had announced their annual innovation award winners. Congrats to all that made it to the list!
---
Quadrupeds Are Learning to Dribble, Catch, and Balance
This article by Evan Ackerman explores three quadruped robots with various skills that will be presented during ICRA. The report has in store for us a DribbleBot from MIT based on Unitree Go1, object-catching ANYmal-C from UZH (covered in WR #241), and CMU's quadruped robot capable of balancing on a narrow beam thanks to reaction wheels.
---
UW Off-road Autonomous Driving - All Terrain, All Weather
Every time there is an update about the University of Washington off-road racer, I feel like the car is racing faster and is on more challenging terrain, but who knows, maybe I'm getting hyped by the music. One thing I can't help myself while watching these videos - how would I react if I was in the driver's seat? I don't think I would manage to keep my hands off the wheel, would you? If you enjoy this video, then here you will find a 14-minute video of this robot autonomously driving through an entire course.
---
AI Is Running Circles Around Robotics
Hans Moraves said in 1988: "It is comparatively easy to make computers exhibit adult level performance on intelligence tests or playing checkers, and difficult or impossible to give them the skills of a one-year-old when it comes to perception and mobility" [Source]. In this piece, Jacob Stern looks at this paradox with the recent explosion of LLMs and how the physical side of it can lag behind.
---
Publication of the Week - The Impact of Frame-Dropping on Performance and Energy Consumption for Multi-Object Tracking (2023)
Automated vehicles (AVs) perception systems highly depend on detecting and tracking objects in their surroundings. This paper presents an analysis of the perception performance vs. its energy consumption. The authors used a lidar-based detection and compared their method that adapts the perception performance based on the situation, e.g., lowering its perception performance on a highway where the scenario is more predictable and structured. Their evaluation pointed out 15 watts of reduction per reduced HOTA score point, which means only a minor decline in perception performance.
---
Business
Walmart turns to warehouse robots, suggests a boost in profit is possible
"By the end of 2023, about a third of Walmart stores will be served by distribution centers where warehouse robots do much of the work".
---
Groundlight raises $10M for natural language powered computer vision
"Groundlight has announced that it raised $10 million in funding and has launched its visual understanding service based on language instructions. The funding round included participation from Madrone, Greycroft Partners and Founders Co-op".
---
Announcements
XPRIZE Wildfire Challenge
"The $11M XPRIZE Wildfire is a 4-year competition to innovate firefighting technologies that will end destructive wildfires". The challenge has two prize categories: autonomous wildfire response and space-based wildfire detection and intelligence.