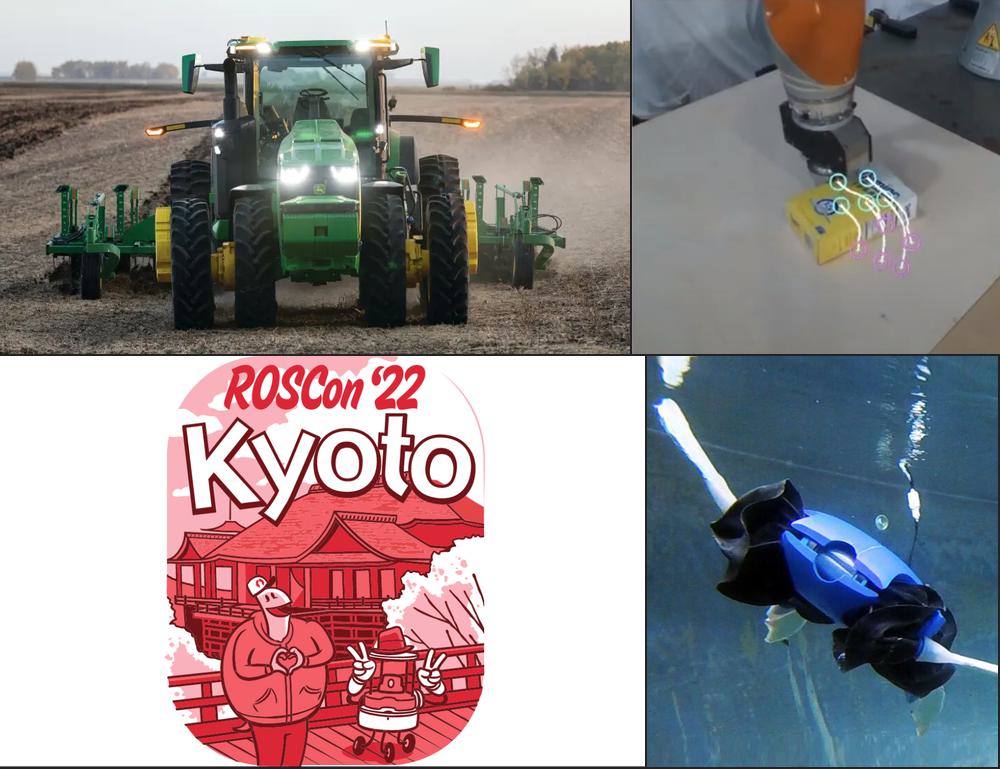 Mat is still on vacation and will be coming next week, for the time being, I, Ignat Georgiev, will be bringing you the newsletter you know and love! Similar to last week, with the temporary "Robot Learning Corner"! Also, if you are attending ROSCon this week, come to say hi at our meetup! Details at the end of the newsletter.
Sponsored
Weekly Robotics is being developed thanks to the Patreon supporters and the following business sponsors:
---
Open Source Robotics Visualization
Foxglove
Foxglove Studio is a cross-platform tool for visualizing robotics data such as 3D point clouds, markers, maps, camera images, URDFs, plots, diagnostics, raw messages, and more. Supports a wide range of data sources including ROS 1 & 2, ROS Bag, WebSocket, JSON, Protobuf, Flatbuffer, and MCAP.
---
Nasa invents 'incredible' battery for electric planes
Until now, solid-state batteries have been unsuitable for powering large electronics as they require batteries capable of discharging their energy at a fast rate. Researchers at NASA solved this issue, increasing the battery's discharge rate by a factor of 10, resulting in solid-state batteries capable of powering objects at a capacity of 500 watt-hours per kilogram – roughly double that of an electric car! The article is mostly excited about planes, but I am incredibly excited about what this technology means for robots!
---
An actual Turtle Bot, that can travel by land and water
Everybody reading this probably knows of the TurtleBot but have you ever wondered why the "turtle robot" couldn't swim? These researchers at Yale seemed to have asked themselves the same thing. Thus they made a new robot ART (Amphibious Robotic Turtle), which takes inspiration from water and land turtles. Instead of having dedicated land and water actuators, ART has morphing limbs that can adapt their shape, stiffness, and behavior to the environment.
---
John Deere plans to build a world of fully autonomous farming by 2030
While Elon Musk has been busy promising us full self-driving every year since 2014, John Deere, one of the largest manufacturers of agricultural machinery, have been quietly building their autonomy expertise by acquiring dozens of agtech startups over the past decade. At the last CES, they unveiled their first fully-autonomous tractor and now seem to be betting on fully autonomous farming by 2030. I know first-hand how much easier it is to automate a tractor than a road car, but even then, 2030 sounds so far away. Assuming John Deere are a bit more realistic with their predictions, what does that tell us about the future of fully autonomous road cars?
---
50 women in robotics you need to know about 2022
Diversity breeds innovation, and one of the best ways to increase that is by having diverse role models. That is why I am excited to share the new Women in Robotics List for 2022 featuring wonder ladies from robotics companies, self-driving car companies, governments, research organizations, and the media.
---
The Robot Learning Corner
I am thinking of creating a dedicated robot learning newsletter. If you are interested in that, you can show interest here!
Keypoints into the Future: Self-Supervised Correspondence in Model-Based Reinforcement Learning
Continuing the model-based reinforcement learning (RL) binge from the last newsletter, this work harnesses more intelligent, learned representations to enable a manipulator to interact with objects completely self-supervised. What sets this work apart from others is that it is more grounded in robotics than RL. Instead of learning everything, it learns only the representations and transition model but then uses a trajectory optimization algorithm to decide what action to take.
---
SE(3)-DiffusionFields: Learning smooth cost functions for joint grasp and motion optimization through diffusion
Remember diffusion models? The core tech that powers DALL-E and the model I'm using to generate the AI art below? It turns out that learning representations of objects with diffusion models also gives us smooth gradients that we can use to optimize the cost functions of gradient-based trajectory optimization problems. This work presents SE(3)-DiffusionFields to learn a cost function representation for manipulating objects with robot arms.
---
Business
Amazon is at it again and Canvas is the latest casualty
Last week we featured the shutting down of the Amazon Scout project. This week the next casualty is Canvas, the warehouse robotics startup Amazon acquired for over $100 million in 2019. We know that we are in a recession, but I didn't expect big tech companies like Amazon to be cutting down this extremely. Robotics as a whole is still an experimental and developing field, which historically doesn't do well during recessions.
---
Announcements
ROSCon Weekly Robotics meetup
If you happen to be at ROSCon next week, be sure to also attend our Weekly Robotics meetup there and meet other subscribers to this newsletter! You should be able to find the event on the ROSCon app.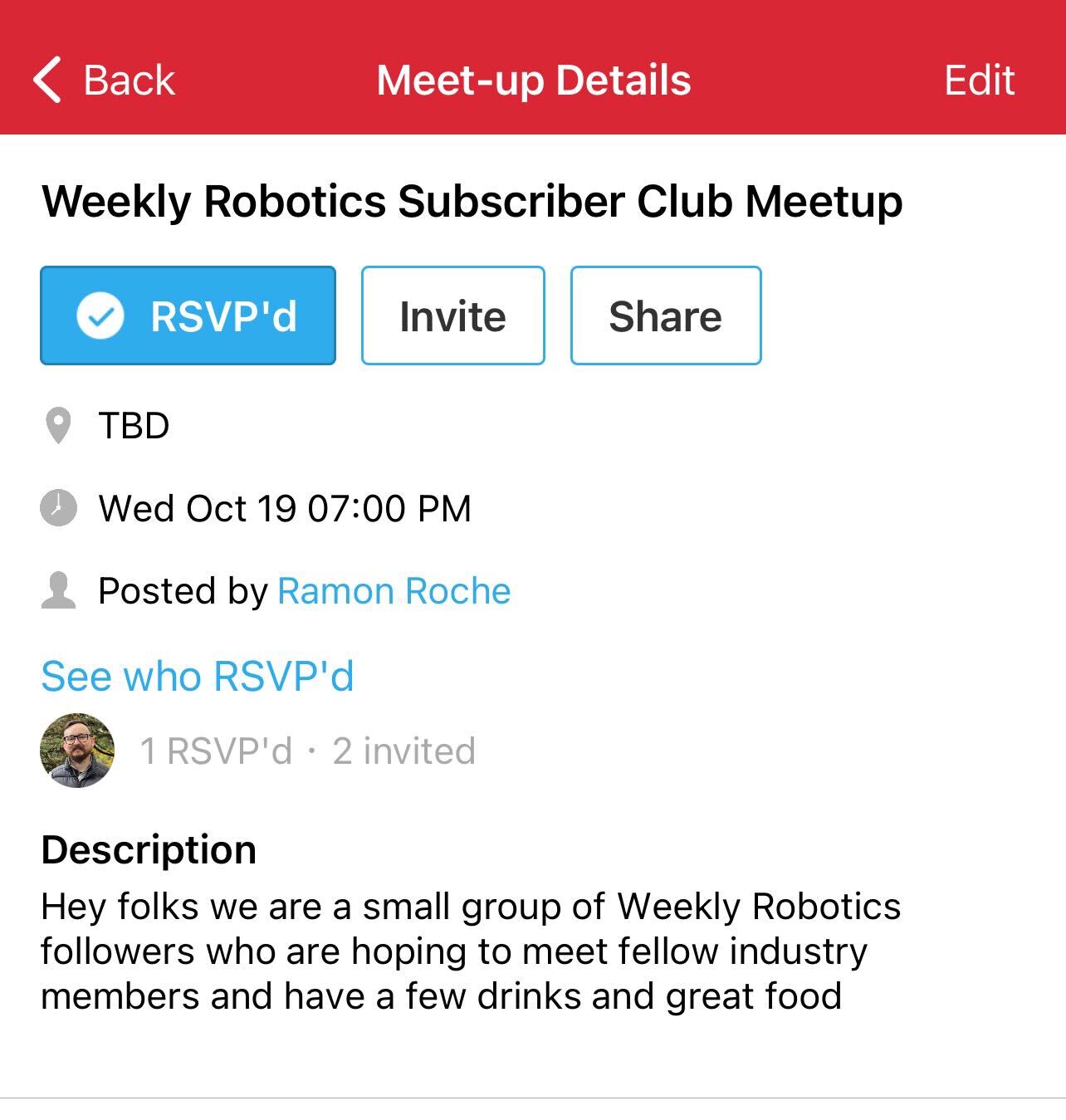 ---
AI Image of the Week