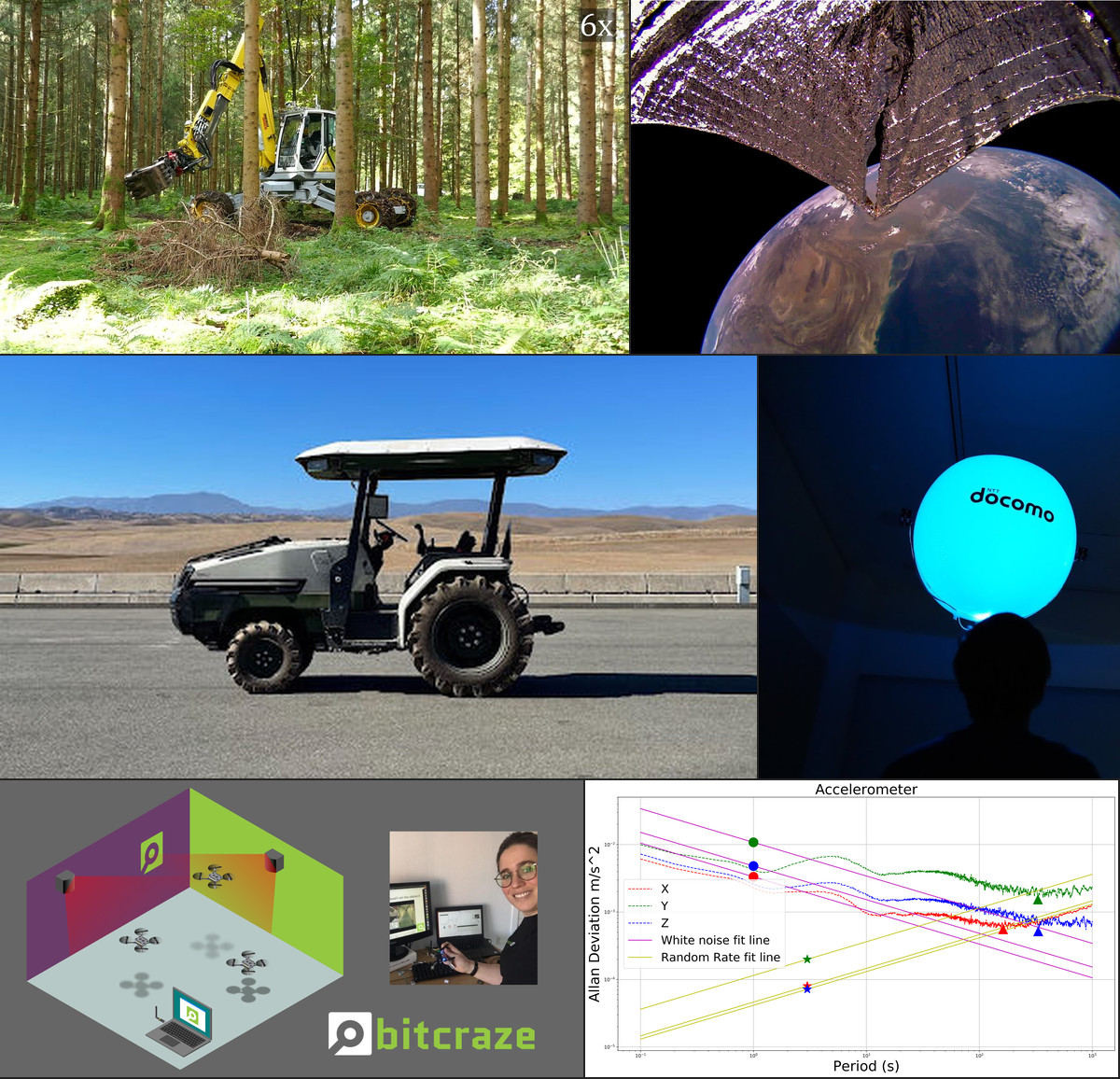 Last week I announced on LinkedIn that I'm opening up the newsletter for advertising. If you know anyone that could be interested in advertising here please feel free to reach out. The ads will be in text format only, clearly marked as sponsored items and only related to robotics/technology (the other day someone reached out to me to promote a casino, you will not see this kind of content here ever). Now, let's get started, we have some meetups to cover. As usual, the publication of the week section is manned by Rodrigo. The most clicked link last week was "This project will only take 2 hours" with 18.5% opens.
Weekly Robotics Meetup #14 - Aerial Robotics With the Crazyflie and Kimberly McGuire
Last Thursday, Kimberly McGuire was presenting Bitcraze Crazyflie micro quadrotors in one of our meetups. These drones weigh only 27g and have 7 minutes of flight time. Using the Lighthouse positioning system it's possible to compute precise position onboard, as opposed to motion capture system where the position is calculated offboard and sent to the autopilot. The description of the video above contains timestamps that you can use to navigate to the topic. Kimberly was kind enough to record a video of the system working in case you would like to see the drones flying in more detail. Next week we will have another meetup, you can learn more about it in the Announcements section.
---
DOCOMO Develops Blade-free Drone Fitted with High-res Camera and LEDs
While we are on the topic of flying things, DOCOMO is developing a blimp that instead of using rotors has an array of ultrasonic vibration modules that produce thrust.
---
The LightSail 2 latest: mission updates, pictures and more
What? LightSail 2 is still going? If you are surprised about it then you are not alone. The last time we've covered this project that was tested using photons as a source of thrust in space was back in January 2020, where we covered this paper that was discussing the performance of this spacecraft. Before that, in July 2019, we were covering the successful deployment of sails.
Coming back to the article, the LightSail 2 is still going, but the orbit is decaying and according to the latest models it might reenter the atmosphere in about a year from now. You can monitor the current status of the mission on the mission control page.
---
Towards Robotic Harvesting: Mapping, Localization, Planning and Control for a Legged Tree Harvester
It seems that the Researchers from ETH Zurich are modifying HEAP so that it's not only useful as an excavator but can also tackle some other heavy-duty tasks. The description in the video holds lots of links to reference repositories and you will find the paper describing the project in more detail on arXiv.
---
Open Source Allan Variance Tool for rosbags
ROS discourse user, russell_robot, had created a tool for computing IMU noise parameters. I highly recommend checking out the discussion in this thread as it contains lots of interesting information. You will find the allan_variance_ros on GitHub.
---
Why Self Racing Cars Is My Favorite Self-Driving Event Of The Year
In this article Alex Roy describes his experience attending Self Racing Cars, a track day event organized by Joshua Schachter. Sounds like a really fun event and if you are thinking that you've heard about SRC before it might have been through this Mini that we've covered in #167.
---
Publication of the Week - Lidar with Velocity: Motion Distortion Correction of Point Clouds from Oscillating Scanning Lidars (2021)
The use of LiDARs has increased massively, not only for research but also for passenger vehicles as in Waymo autonomous taxis. This time-of-flight sensor can have a distorted point cloud due to its nature of progressively taking measurements of a moving object. This paper presents a method to prevent this distortion by estimating the object velocity and correcting the measurements. The authors combine both the radial and angular resolutions, respectively from a LiDAR and a camera to compute a 3D velocity estimation. The framework is available on GitHub and is open-source.
---
WR Community Meeting #15 - Multi-Sensor Calibration: The Now & The Next (2nd of December)
In this talk, Tangram Vision co-founder and CEO Brandon Minor will draw on his experience in autonomy and calibration to discuss how to approach these new multi-sensor calibration challenges. In particular, Brandon will explore the intersection of photogrammetry and computer vision bundle adjustment techniques to allow parallel processing of multiple sensors from multiple modalities. The event will take place on the 2nd of December at 7 PM CET.