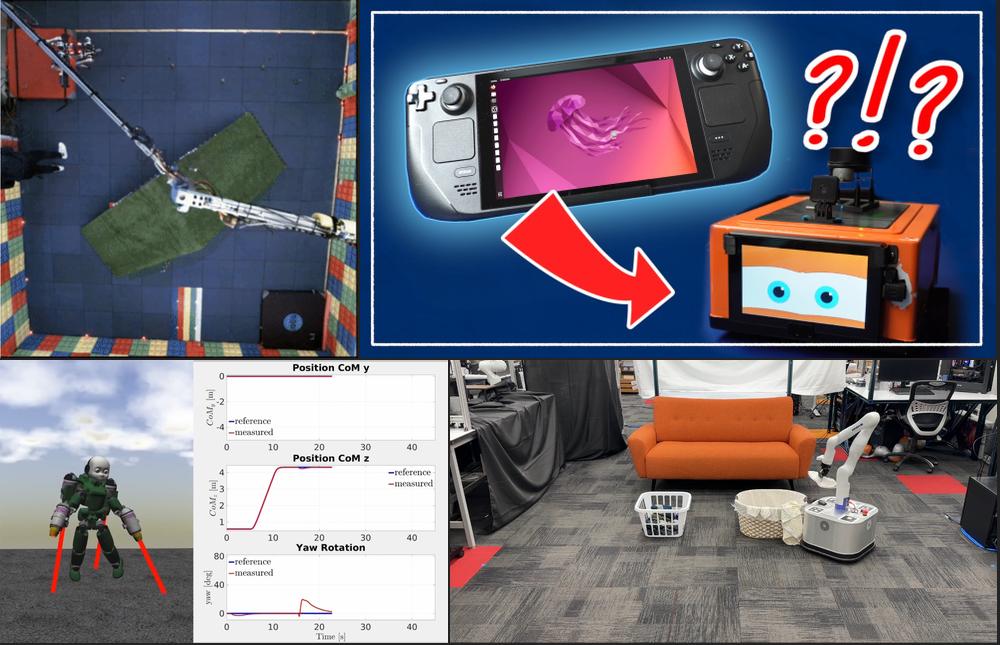 I'm looking forward to attending ICRA this week. I have a solid plan on which sessions to attend throughout the week, but if you have any particular recommendations, let me know! As usual, the publication of the week section is manned by Rodrigo. Last week's most clicked link was Running a 1.5 ton Industrial Robot With a Custom Open-source Controller, with 17.3% opens.
Sponsored
Weekly Robotics is being developed thanks to the Patreon supporters and the following business sponsors:
---
I program robots with a video game console
YouTube (Articulated Robotics)
Josh from Articulated Robotics created a video reviewing Steam Deck, a handheld game console from Valve that runs Linux as a powerful controller robotics. On a side note, we are super happy to sponsor this video!
---
3D Printed RC Plane: The Best Models in 2023
This article presents some RC plane models that you can 3D print. I really feel like building one now!
---
ROS 2 Iron Irwini Released!
A new distribution of ROS 2 has been released! Iron Irwini is a standard support release that will be supported until November 2024. If you are a ROS user, make sure to go through the release notes for this release. The service introspection and the pre/post parameter callbacks will be particularly useful.
---
Barkour Benchmark
Inspired by dog agility competitions, researchers at Google and DeepMind propose a standardized obstacle course for quadruped robots to compare their performance to actual dogs. For more information about this research and the video summarizing it, check out the project's website.
---
TidyBot
You must appreciate how good this mobile robot with a manipulator is at pick and place. The system uses Large Language Models and is good at putting things away. The linked website boasts an 85% success rate.
---
Publication of the Week - Failure Detection and Fault Tolerant Control of a Jet-Powered Flying Humanoid Robot (2023)
Humanoid robots are hard to develop, but humanoid robots on a jet-pack are harder. This paper presents a fault-tolerant control of a jet-powered flying humanoid robot that consists of an iCub robot with a four-point turbine propulsion system. The fault is detected by measuring the RPM of each turbine and comparing it to a reference. If the detection is triggered, the actuation bounds of the faulty thruster are modified to reduce discontinuities on the momentum-based flight controller. The authors made a video with the results on their GitHub page.