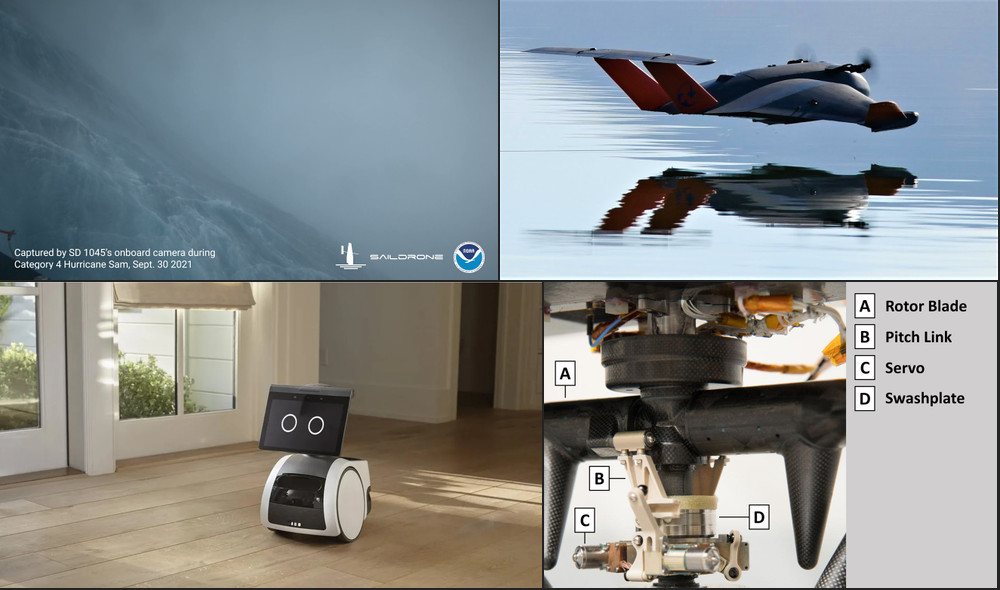 I feel that lately I'm fascinated by lots of things. As an example, take this fighting bipedal robot that knocks things over. Another thing that caught my attention lately (fascinating as well!) was the video footage from the heart of a hurricane obtained by a Saildrone. As usual, the publication of the week section is manned by Rodrigo. The most clicked link last week was the first rule of machine learning with 13.6% opens.
Next Ingenuity Mars Helicopter Flight Delayed Until After Conjunction – Here's What Went Wrong
I found this article fascinating: seasonal changes on Mars cause a decrease in atmospheric density, requiring Ingenuity to spin the propeller with higher RPM. The last planned take off did not happen as swashplate servos failed pre-flight checks by oscillating about 1 degree around the setpoint. I hope the team will manage to fix the issue and get back in the (thinner than usual) air.
---
The code worked differently when the moon was full
These readers involved in the programming side of robotics might appreciate this write up on a code that behaved differently every 49.7 days.
---
Autonomous Ekranoplans: The Next Evolution (The Flying Ship Company G.E.V.)
Something is fascinating about flying in Ground Effect. This build is based on ArduPilot and is using a LiDAR to stay close to the water surface.
---
Amazon's Astro Is a Mobile Alexa and Cup Holder that Costs $1k
Astro made the news last week and I think I share Evan's sentiments - I would not find a robot like this useful at all, even putting aside any privacy concerns. We will watch it closely after launch to see how well it will do against expectations set forward in the two PR videos.
---
2021 Hackaday Prize Challenge Update 04 - Redefine Robots
Here are some teasers of the robotics submissions to the 2021 Hackaday Prize.
---
heatshrink
Heatshrink is a data compression/decompression library for embedded/real-time systems with low memory usage and incremental, bounded CPU use.
---
Publication of the Week - Emergency Vehicles Audio Detection and Localization in Autonomous Driving (DATE)
Imagine if your future level 4 autonomous car could detect emergency vehicles on public roads and take the proper action to give them space. This article proposes a method to estimate the relative angle and distance of emergency vehicles using two cost-efficient microphones mounted on top of an autonomous car to detect their siren sound. The authors use deep learning to train models with data collected from two autonomous test vehicles. The results are quite impressive, given the number of microphones and data gathered.
---
WR Community Meeting #13 - ROS 2 Control
In this talk, Bence and Denis will discuss concepts of ros2_control framework compared to ros(1)_control framework and show examples of their use in the wild.
---
Robots Work
Robotic Plastic Extrusion Welding with Leister's WELDPLAST S2
Here is a robot arm performing plastic welding of containers.