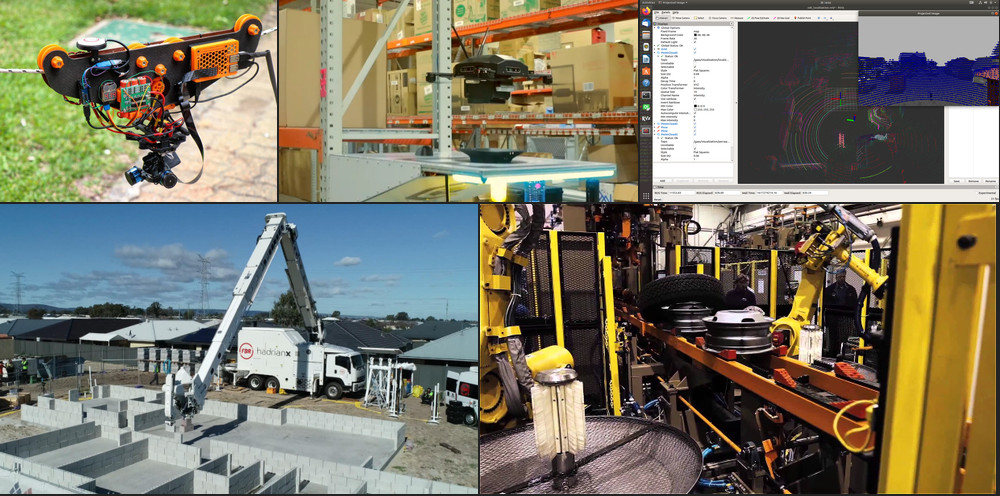 Today we are starting a new section of the newsletter! "Robots Work" where we will be sharing materials showing robotics systems with some seemingly very high Technology Readiness Levels doing repetitive works in the industry. Having looked at some materials already you can expect: hyped voiceovers, sometimes slightly repetitive background music but most importantly some quality designs. Understandably, we won't get nitty-grid details on the implementation most of the time, but hopefully, the entries will inspire some. As usual in the past couple of weeks, the publication of the week section is manned by Rodrigo. The most clicked link last week was the Microsfot's ML for beginners repository with 18.1% opens.
Where Are The Robotic Bricklayers?
Brian Potter from the Construction Physics newsletter tries to answer a question why masonry, a highly repetitive task of handling bricks, has been historically difficult to automate. Brian does a great job of going through the history of bricklaying initiatives and listing some of the issues that have to be taken into account when designing bricklaying systems. Finally, we are shown two examples of the systems that seem to have solved most of the problem: Hadrian X and SAM.
---
Cablecam
In this project, Maximiliano Palay built a stabilised cable camera capable of automatically following people. The "Project Details" page contains a solid write up on how everything was put together. You will some videos and pictures showing the system in action in the project's gallery.
---
Corvus Robotics' Autonomous Drones Tackle Warehouses
This article is a nice overview of Corvus Robotics, an inventory monitoring startup that recently came out of stealth. The multirotor that the company develops is using multiple Intel Realsense depth cameras for on-board SLAM. According to the article, the design is using a PX4 based autopilot that's interfaced with ROS. The multirotor's position control that you can see throughout this teaser seems really good!
---
GAAS: Towards L5 Autonomous Flying Cars, a Robust Framework Extends GAAS with Lidars!
Since we are touching upon making drones bend to your will, it's worth to come back to GAAS as it seems it had been receiving a steady stream of updates since the last time we've covered it. The guide we've featured back then should still be relevant.
---
The slow collapse of Amazon's drone delivery dream
This article describes some of the reasons Amazon Prime Air was struggling in the UK, leading to, according to the article, over 100 employees losing their jobs. Interestingly the drone weight was set at 27 kg, which makes the drones being classified as large units, which usually means needing to meet more regulations. I can imagine designing such a device so that it can safely get close to the ground on your lawn without endangering your pets or livestock.
---
Publication of the Week - External Human-Machine Interface on Delivery Robots: Expression of Navigation Intent of the Robot (2021)
Some companies already have their delivery robots running daily operations facing many interactions with pedestrians, by avoiding them to get to their desired goal. This article presents a study on how this interaction between the robot and the pedestrian can be done using a display or lights to predict the robot's movements. It is interesting to see that there is no direct answer to this problem since each situation (forward, stop, and turn) fits better with a specific type of visual scenario. For example, a turn is best interpreted when combining a text in the HMI with a single blinking Led.
---
Robots Work
Robotic Tire and Wheel Assembly System
This video from Dominion Technologies Group shows two robots working in sync to assemble wheels. The system also performs inflating. You will find shots from various assembly lines on Dominion's website.