Winter is coming!
3 months ago I started doing these quarterly reports. I found them to be a good way to give myself some perspective on how the newsletter is doing and at the same time I thought that some of the readers might find it interesting too.
Email Subscribers
We ended this quarter with 1162 e-mail subscribers, reaching a growth of 14.5% in the past 3 months.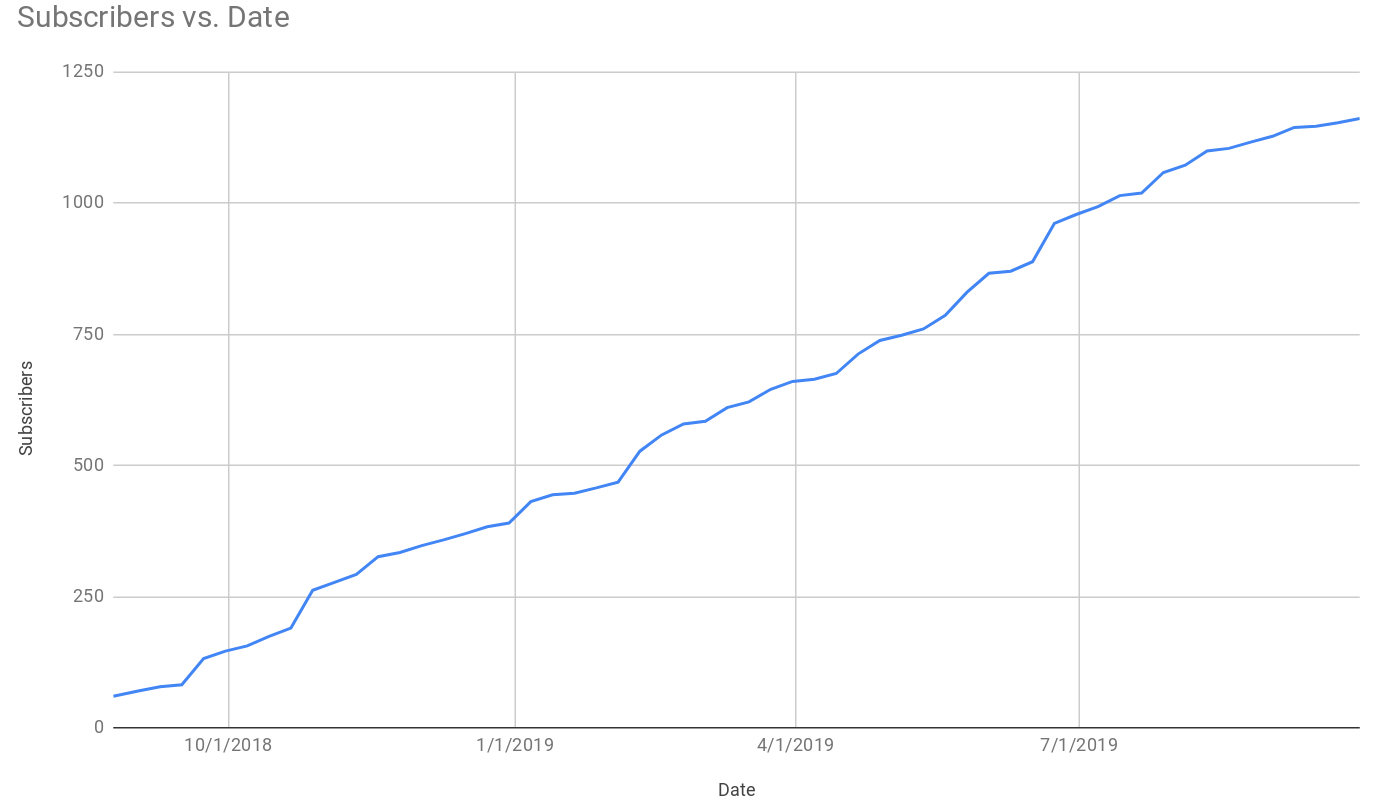 The growth is not as significant as in it was in the last quarter (47%) but I'm still happy it's over 10%!
Website Traffic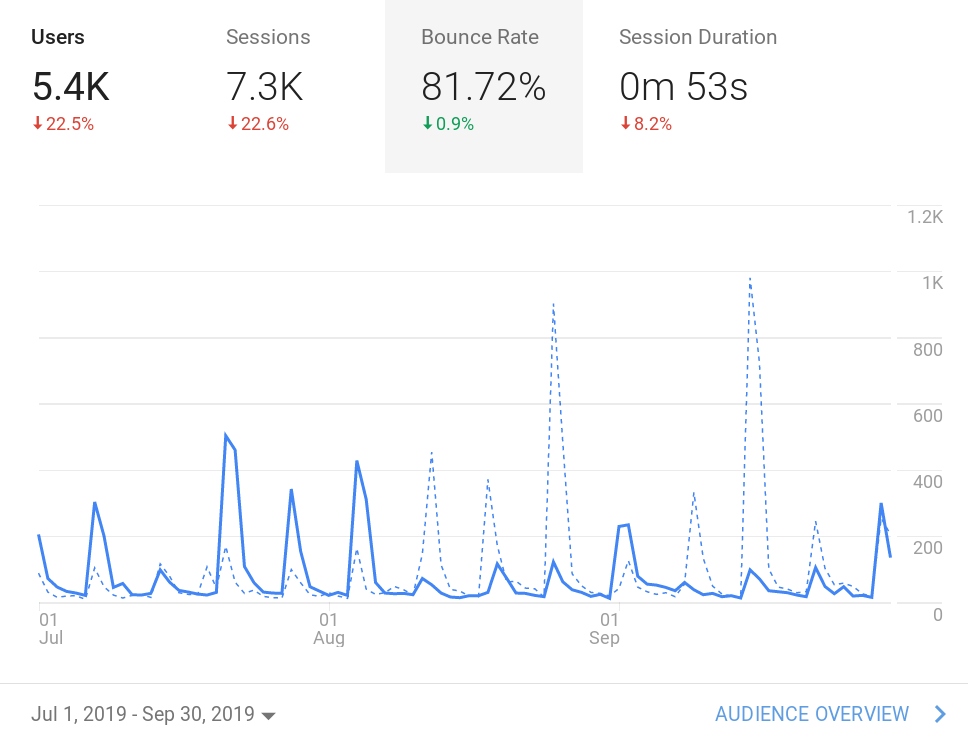 This quarter we had 5.4k users with 7.3k sessions. On this chart you can clearly see when I was on holidays (3 weeks starting from mid-August) - I didn't spend time promoting the newsletter.
Time Spent on the Newsletter
I spent 63 hours over the past 3 months working on the newsletter (compared to ~81 hours in the previous quarter). I rarely go below 4 hours spent working on Weekly Robotics in a week but one of these weeks I managed to compile a newsletter in under 2 hours.

Upgrades and future plans
I didn't do too many upgrades in the past quarter. The only one I can think of is the automation of newsletter numbering - before I had to specify the issue number in 3 places, now it's only one place and I don't need to change image generating script on every issue as it should now pick up the title automatically.
This means that I didn't met my goal described in the last report and didn't set up the self-hosted email delivery platform. I wish I could promise I will finish it in Q4 but things are about to get very busy for me, so no promises.
Long Term Goals
Here are some of the long term goals that I'm hoping to achieve this calendar year with Weekly Robotics:
Website redesign - especially looking into the structure of the website menu and maybe adding a landing page (while keeping the newsletter archive intact)
Finding the first sponsor/contributor for the newsletter
Starting a discussion group - either some kind of forum or a Slack channel
Kicking off a secret WR project - you will hear about it when it's ready
Thanks a lot for being part of Weekly Robotics. I hope that you continue enjoying this newsletter! If you have any thoughts on this report don't hesitate to reach out.
Mat