Here is some data for those of you interested in how the newsletter was doing in the last 3 months!
Email Subscribers
The growth rate of e-mail subscribers had slowed down quite a bit compared to last year's: we've started the year with 1357 subscribers and we've finished the quarter with 1494 people on board. My spreadsheet says it's 10% growth.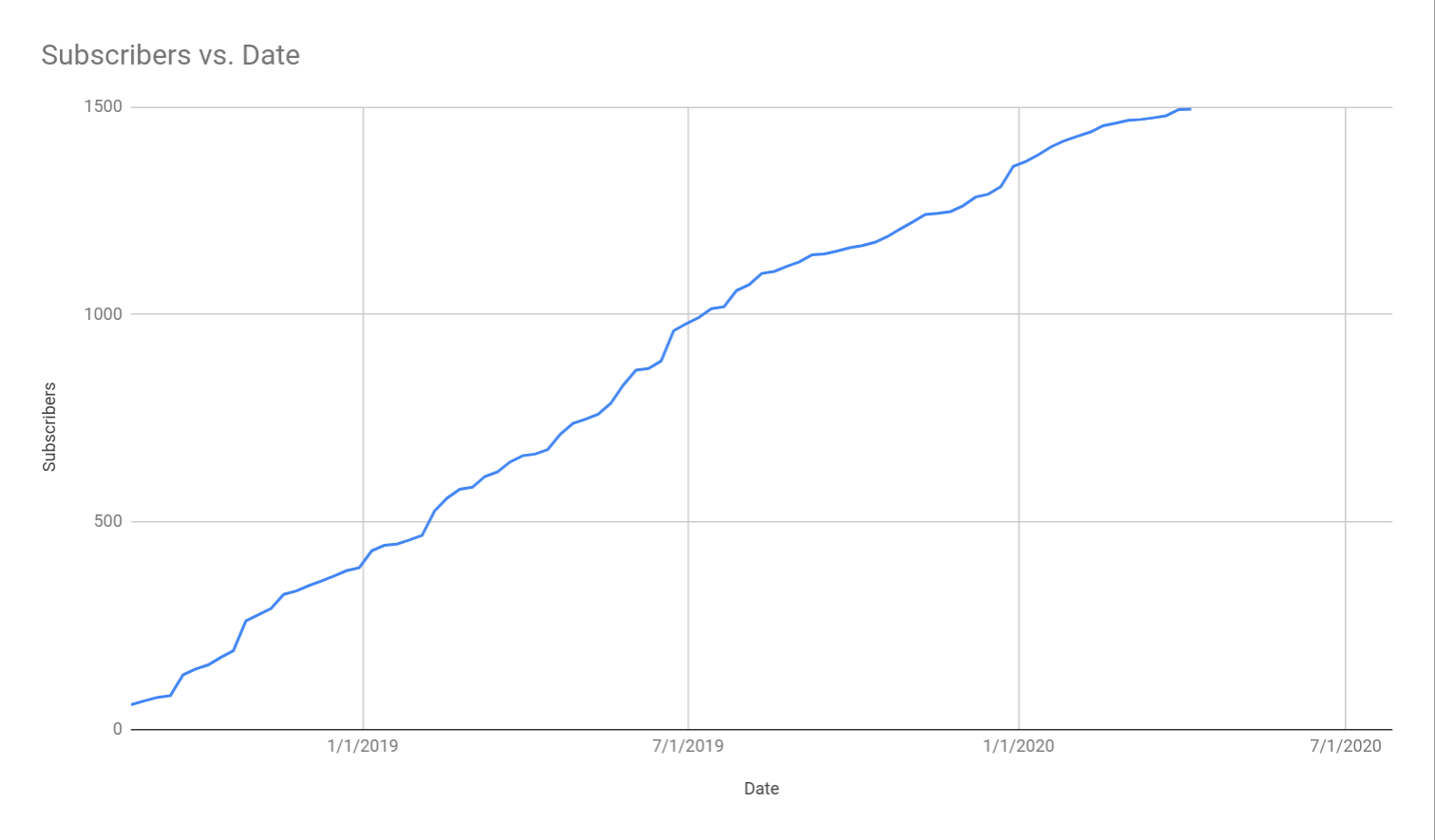 Website Traffic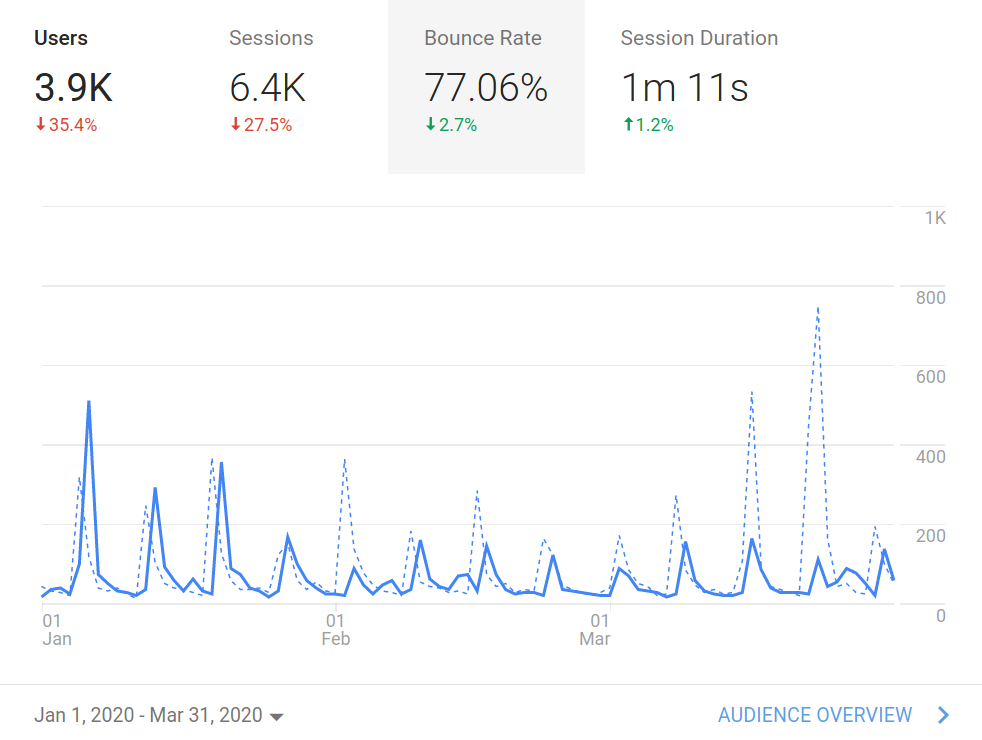 The reported web traffic was down by about 27.5%. One probable cause of this is that the newsletter stopped appearing in Google Discovery.
Time Spent on the Newsletter
I've spent in total over 71 hours on the newsletter this quarter. This is not too far from the previous quarter's 76:32 hours.

Highlights of the Quarter
What I was really hoping to achieve this first quarter was to record another podcast episode. I had a pretty good line up that was crushed by the whole COVID-19 situation. The virus actually brought a tiny bit of freshness to the newsletter - as you might have seen I've started a Job Seekers section where roboticists looking for work can share their profile with the rest of the community. I'm planning to keep this section on until everything calms down - then I'll most likely switch back to the old careers section.
I'm always juggling with some ideas for this newsletter. Right now what's itching me the most is the design - I'm really really tempted to start a redesign process of both the website and the e-mails. I'll keep you posted on these developments!
In other news: do you know these Humble Bundle ref links that I keep posting every now and then? Last quarter you donated $73 to WeeklyRobotics through these affiliate links. That is more than the whole 2019! Many thanks for your support and I want to assure you that every cent will be used on improving the newsletter.
Stay safe out there! Mat